14 Ways Parents Can Help In Online Learning For Kids
Ready to gift your child the best of online Hobby classes?
The COVID Pandemic in the past two years forced educational institutions to completely shut down and as a result, your kid's school was shifted online. But with the outgoing year, the pandemic also seems to be subsiding and schools are now reopening. Though much to everyone's dismay, experts are now predicting the arrival of a third COVID wave along with the New Year.
In other words, it might be a possibility that your kid has to return to their laptops and phones for attending classes in 2022. So parents, are you worried that they will face the same problems just like they did beginning? Or are you worried that the third wave might just make your kid lose the last shred of their patience while sitting at home? But don't worry, because we have again brought you some effective tips and tricks to prepare you for kid's Online Schooling 2.0!!!
Online learning classes are expanding day by day. Various institutions are using online learning to educate kids. Furthermore, the learning process has become more beneficial and effective with the help of online learning. Also, online learning can be a leisure way to teach children. This way, learning becomes more fascinating if the learner relishes the process of learning. It also becomes simple when data/information is presented in a simple layout to comprehend, understand, and memorize.
Also Read: 11 Things Parents Need To Know About Homeschooling
Online Learning For Kids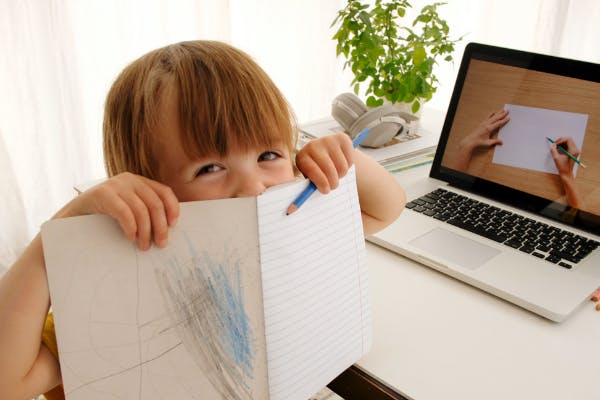 Online learning or e-learning can be illustrated as any learning strategy that happens through online media. It can be used for several varied learning kinds, comprising one-to-one communication, association, and schooling.
Moreover, online learning for kids enables learning at their velocity. Rather than sitting in a class with other learners and attending the teacher's lecture, online education enables children to understand at their velocity. 
That is, they can grab more time on problematic concepts and go over subjects if they don't comprehend them.
Online education also provides children more flexibility with regards to where they learn and when they learn. In many circumstances, parents choose that their children spend less time in front of the TV or computer screen. Still, it is often difficult for parents to get their children to go out and play. 
Online learning lets parents get their children out of the house and have them learn something while they are at it.
Also Read: 7 Reasons Why Online Courses Are The Future Of Education
14 Ways Parents Can Help In Online Learning For Kids
Well, we learned that online education is an incredible choice for kids. It can motivate and encourage them to a wide extent. So, looking for some fantastic tips to make your kids attend the online classes? Don't worry we got you covered!
Here, we at BaaBee TV, have curated 14 ways in which parents can help in Online learning for kids. Let's dive into it!
1. Fix A Correct Schedule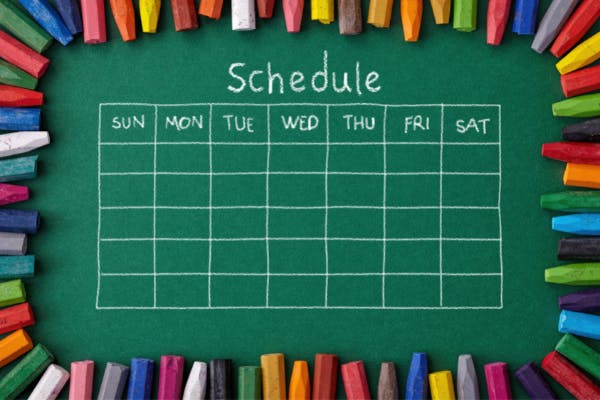 To cultivate discipline as a habit, do things by following a routine. A fixed schedule encourages kids to be disciplined. Also, this practice, in the long run, creates their confidence. Plus, parents can help kids exercise this by assuring that they have curated plans, even though they are at home.
2. Keep Their Essentials Handy
We know, while going to school, parents generally check if their kids have their things in the bag. You may want to keep on this practice through the virtual classes too. 
The last-minute rushes to find their stationery things, etc. makes them miss their focus and they might fall back on following instructions. It is, thus, essential to ensure the things are always nicely placed.
3. Dedicate A Study Place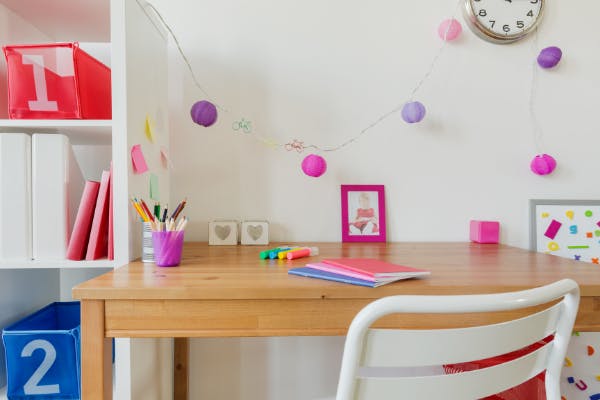 A dedicated area to sit comfortably and study will encourage kids to enhance their attention and priority on learning.
It also provides them their area for schooling and learning. Parents can moreover ensure they are around to keep a check in case their kids need any aid. 
4. Internet Safety 
The Internet is a powerful world with no restrictions, and so it is incredibly significant to take safeguards and ensure security from cyberstalking. 
By ensuring the privacy constraints on the system that the kid is using for classes, parents can keep toxic content away from them. You may set up parental controls on Windows or Chrome for careful use of the Internet.
5. Adequate Screen Gap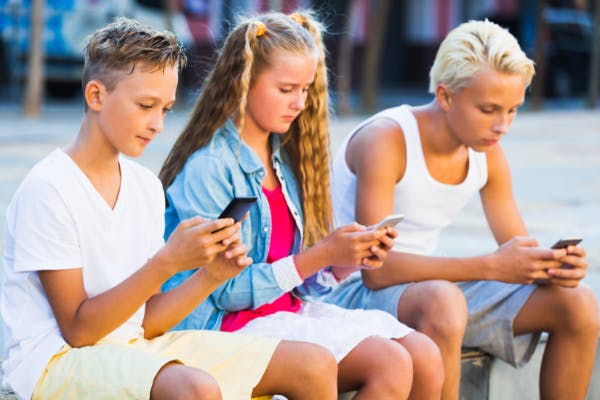 Along with the essential and non-negotiable virtual classes, kids must be motivated to do more offline workouts. 
Revisions can be performed verbally or on paper. They can also be motivated to follow their hobbies such as painting and drawing, dance, music. These recreations will refresh them, while also providing them a break from the prolonged screen time.
6. Be A Problem Solver For Your Kids
Kids can be reluctant to ask doubts with online classes. 
In such situations, as super parents, you are expected to ask them if they require any assistance and provide that help. Kids can always feel lost and helpless, which will be inadequate.
7. Help Them In Doing Their Homework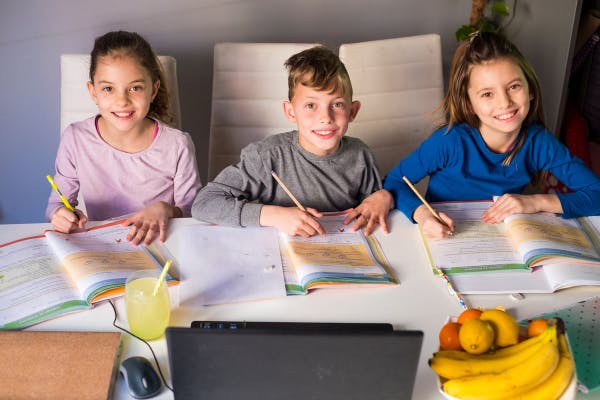 In virtual classes, children are striving to distinguish between classwork and homework. That is everything is being done from home itself. 
It is thus important to have a diary and note down homework separately to aid them with this differentiation. It is also significant that kids should be provided with different notebooks for each. Also, parents should regularly check their daily schedules and tasks.    
Also Read: 11 Efficient Ways To Deal With Homework Challenges For Kids
8. Provide Snacks Breaks For Kids
While in school, kids often use their snack breaks for interacting with their pals. Now since they are spending time just at home, snack breaks can be used as a gap to interact with the family. 
Keeping the discussion away from schoolwork will be of ultimate primacy because the goal is to give them a snack break. 
9. Focus On The Health Of Kids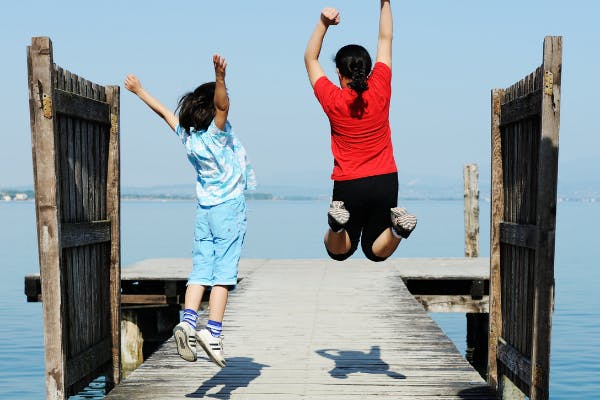 Kids' mental and physical health is of absolute significance in these times. 
Thus, parents need to motivate their kids to immerse themselves in physical activities. Certainly, there are area and time constraints but, simple indoor workouts along with the family members can be exciting. 
Workouts have been known to generate endorphins that extremely enhance their mood too.   
Also Read: 16 Best Indoor Snowball Games And Activities For Kids
10. Communication Is Important
We have all understood how this pandemic has impacted all of us. It is also well realized that parents have faced severe anxiety due to economic situations, livelihood, and weakened relationships.
However, sadly, even children are vulnerable to stress. It is very essential to talk to them and let them share their concerns and feelings.
11. Enable Them To Interact With Companions
Your kids have a lot of social interactions on school days that they are losing due to the pandemic outbreak and successive lockdowns. 
Allow your children to bind with their companions online through video chats or messaging. You can also arrange video call playdates with other parents. Video chatting is a reasonable way to relate with people along with staying safe during the Covid-19.
12. Don't Allow Kids Treat It Like A Vacation
Remind your kid that their schooling comes first.
It may seem like leisure to them and they may not seem encouraged enough to study. Therefore, always remind the kids that significant aspects like courses, tests, and their grades should not be ignored just because they are at home or because classes have moved virtually.
13. Stimulate Your Children To Be More Responsible And Independent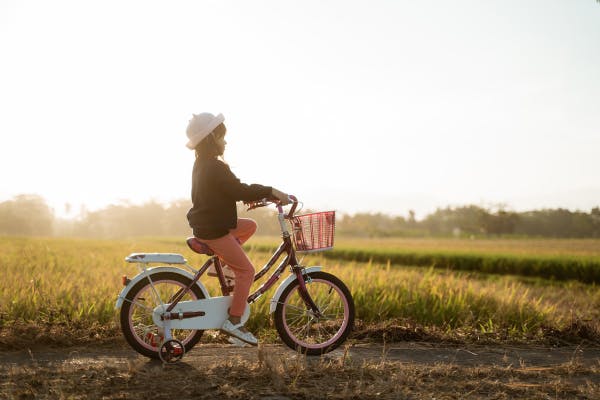 Being responsible and independent are significant qualities for kids. 
You can help your kid to cultivate these qualities. Make them learn more about taking responsibility, working independently, amongst other things.
14. Encourage Active Learning
Well, kids often need active learning as well as peaceful learning such as reading and doing assignments. Active learning includes asking and answering queries, working out problems, and analyzing interests. 
Conclusion!
To promote online learning, you must hear your child's suggestions and respond accordingly. Let them bounce in with problems and doubts. When you motivate this type of concession at your home, your kid's participation and attention in learning are likely to increase.
As the New Year approaches along with the renewed possibility of online classes, we hope that this blog helped ease your worries and prepare you accordingly for online schooling. And if you wish to enroll your kids in hobby classes but the possible return of COVID is stopping you- do check out our Online Hobby Courses which teach your kid several activities while they stay safe in their homes. Do visit our website to know more!