7 Incredible Benefits Of Chanting Shlokas For Kids That Helps Them Grow
Did you know that the benefits of chanting Shlokas for kids are uncountable and they are easily noticeable in children as they grow up? Well, it is often said, the earlier you start, the better it is.
Ready to gift your child the best of online Hobby classes?
Benefits Of Chanting Shlokas For Kids
It is a proven fact that if children are taught to chant Shlokas religiously during their formative years, the habit gets inbuilt in them as part of their daily routines.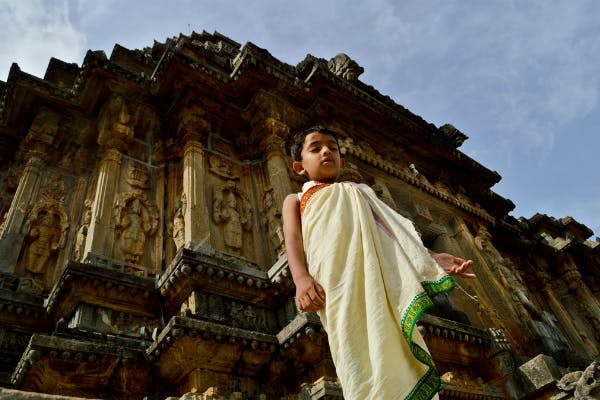 In addition, in his book, Chanting: Discovering Spirit in Sound, author Robert Grass strongly advises familiarizing one's child with the undefinable beauty of chanting Shlokas at a young age. 
Besides, recent research into the effects of chanting Shlokas has also identified a variety of benefits. One of the significant benefits of chanting Shlokas for kids is, if a child practices chanting Shlokas, he/she attains greater eternal peace, calmness and becomes more centered. Nonetheless, chanting Shlokas comes with an abundance of physical, mental, and developmental benefits. Certainly, for a child, Shlokas are highly beneficial for the brain and help develop intellectual abilities. 
Well, it's time to shed some light on the noteworthy and recognizable benefits of making one's child learn Chanting Shlokas. 
1. Bolsters Memory Power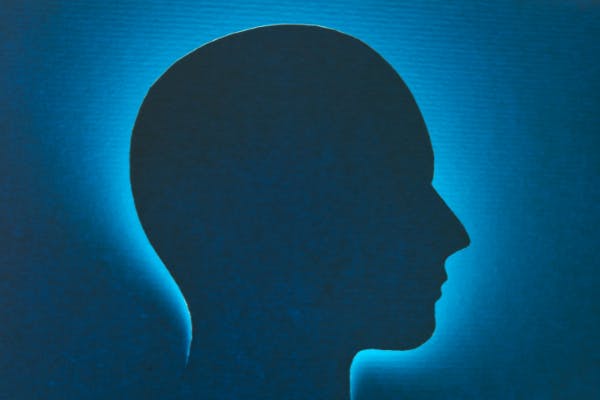 Shlokas chanting involves repeated chanting of the same lines or verse and it's one of the very useful benefits as the exercise of repetition helps to improve and strengthen a child's memory. In addition, chanting Shlokas helps in keeping the mind vigilant and sharpens the memory.  
2. Helps In Shaping Cognitive Abilities In A Child
When a young mind practices chanting Shlokas, it helps them in shaping and sharpening their intellectual abilities. Chanting Shlokas is characterized by a synchronized process of rhythmic deep breathing. Since the amount of oxygen required by the brain to function properly is more as compared to any other organ in the body, the process introduces an additional supply of oxygen that helps in improving concentration and shaping the mental intellect of the child.
3. Acts as an Immunity Booster
Chanting Shlokas is considered a natural way of boosting the immunity system of a child. The pressure builds on the tongue while repeated chanting of the Shlokas slips the vocal cord and adjoining parts of the brain along with proper breathing exercises, which helps to naturally boost the immune system.
4. Strengthens Positive Thinking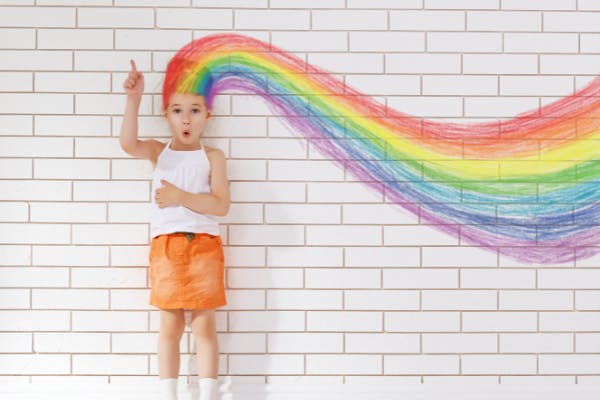 Studies have identified that the process of chanting produces thought-energy waves that, in turn, energize the brain and develop positive vibrations in a child. These powerful vibrations gradually overpower all other negative vibrations, eventually calming the brain, and channelizing positive energy received in a variety of ways.
Making one's child learn chanting Shlokas in his/her developing years, not only has mental health benefits but also affects the physical health of a child positively. In short, chanting Shlokas is considered to be the most natural psychosomatic route to ensure physical wellness in a child.
5. Helps Lower Heart Rate & Improves Blood Circulation
Regularly chanting Shlokas helps children by lowering their blood pressure and heart rate leading them to stay stress-free and healthy. It regulates and gives a boost to your child's blood circulation and helps in getting rid of the harmful toxins present in the body. 
6. Ensures Proper Functioning Of Heart & Lungs
One important benefit of chanting Shlokas for kids is, while chanting Shlokas, the breathing process of a child slows down, as a result of which they can take deep breaths and hold onto it for a few seconds. The process regulates and enhances the proper functioning of the lungs and keeps the heart healthy, thereby aiding a healthy body.
7. Assists In Stress And Anger Management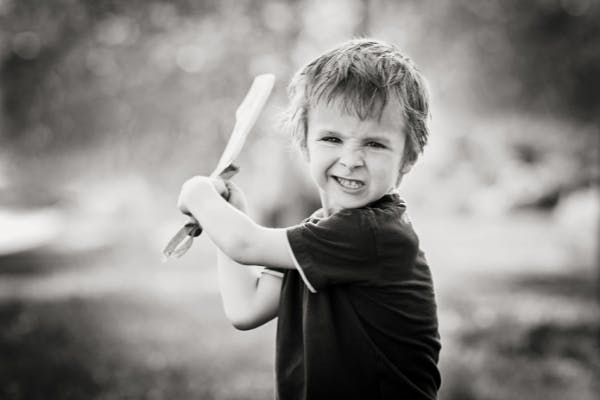 Learning and chanting Shlokas also helps in efficiently reducing and managing stress levels in a child. Furthermore, it lowers blood pressure, normalizes the heartbeat, and maintains brain vibration and adrenaline levels. A child who regularly chants Shlokas empowers himself/herself to overcome stress and anger issues which indeed are beneficial in later years of the children.
It's Time To Explore The Unexplored!
Although the true power of chanting Shlokas still remains unexplored, the Shlokas have evolved immensely from the Vedic period. The word Shloka means 'song' and has originated from the Sanskrit root śru which means 'hear'. The Shlokas have their origins from the Vedic period and have been defined by the great Vedic masters as a pair of Sanskrit verses, containing sixteen syllables in each line.
We often hold the misconception that one can learn Shlokas only when they are familiar with the Sanskrit language. However, the eternal beauty of Shlokas is that you don't need to be intricately familiarized with the Sanskrit language for learning them. They (Shlokas) are a sacred energy form, manifested in words that have the power to use ancient affirmations and bring positive changes in your life. 
Conclusion: Learn Shlokas With BaaBee TV!
In the end, we can say that the benefits of chanting Shlokas for kids are immense and they leave positive effects on the mental, physical and intellectual abilities of a child. Moreso, the chanting exercise can be highly beneficial for children. It helps them in having a better understanding of life and helps to emerge them as mentally strong individuals. Chanting Shlokas gives a sense of holiness and interconnectivity and strengthens one's belief system. The habit and values of chanting Shlokas, if inculcated in the early ages of children, resonate with them till the later years of their life.
Thinking about how you can include Shlokas chanting as a part of your child's everyday life?
Don't worry, BaaBee TV has got you covered. Gift your child a better perspective to look at life, by enrolling them today in our live SHLOKA COURSE and introduce them to the eternal power of Shlokas with a fun learning experience with us.
Hurry up, now!