7 Best Chess Books Every Player Should Read
Ready to gift your child the best of online Hobby classes?
After Netflix's latest series Queen's Gambit, everyone is fascinated by the whole game of Chess. The moves, the tricks, and the wholesome feeling of checkmate, we all want to experience that! However, some of us might be struggling with where to begin. Don't worry, BaaBee TV has done the homework for you and curated a list of the 7 Best Chess Books Every Player Should Read.
Every game requires constant practice, tips, and tricks. There's no perfect way to play the game, there's a different move every time with loads of twists and turns. However, great players have learned a few tricks with time and experience and laid them down in different books that every chess player should read to become the best.
As Irving Chernev once said, "Every chess master was once a beginner." Thus, to become a great player, you need to start somewhere, even if it involves making mistakes for the first 1000 times. There will be a 1001st where you will make fewer mistakes. 
Read Also: 3 Common Chess Mistakes of Beginners That You Must Avoid
7 Best Chess Books Every Player Should Read:
1. Learn Chess by John Nunn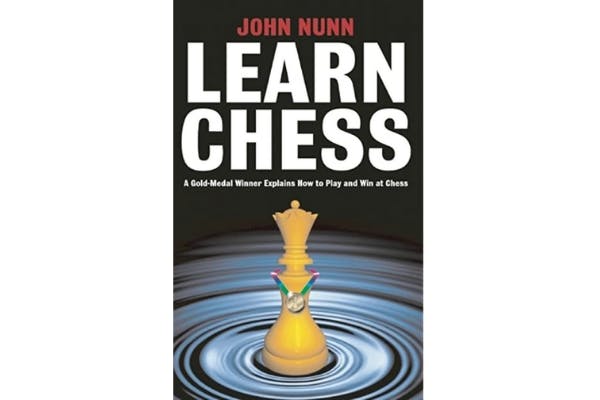 If you are absolutely new to this world of Chess and have no prior knowledge, then Learn Chess by John Nunn is your go-to book. It is written in a very crisp, easy-to-read format and explains the fundamentals and rules of the game. By the end of the book, the reader will be fully, completely ready to take down the person on the other side of the table. It includes topics like The Rules of Chess, Chess notation, How to win material, Attacking play, The Opening, The Middlegame, The Endgame, Chess psychology. This chess book is definitely a good recommendation for beginners.
"For a beginner, this book would be great. John Nunn will guide you through the Chess world step by step, starting with the movements of pieces then explaining the chess tricks as "pin", "fork", "overload". And talking about the phases of the game (opening, middle game, end game). All these things come with concrete examples from games between chess GMs (Grand Masters). Really recommend it for beginners.", says Houssem Ben.
About the Author:
Three times winner of the prestigious British Chess Federation Book of the Year prize, Dr. John Nunn is an English Chess grandmaster and has published a variety of books on the topic, one of the classics being Understanding Chess Move by Move. It is regarded by many as a must-read for all students of the game.
2. Bobby Fischer Teaches Chess by Bobby Fischer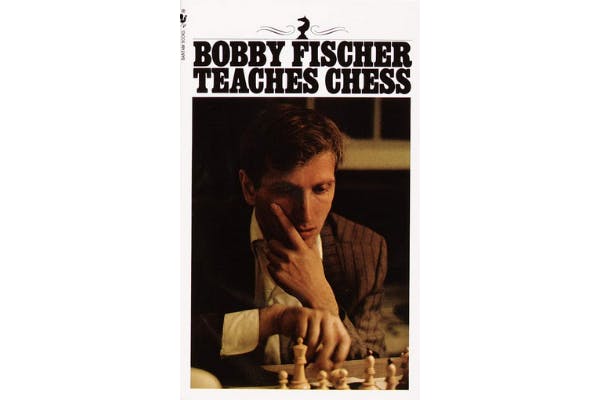 No Chess books list will ever be complete without Bobby Fischer's Bobby Fischer Teaches Chess. This Chess book is one-of-a-kind masterclasses from one of the greatest Chess players of all time. It primarily focuses on teaching the reader about the most important element- TACTICS. 
Every page of the Chess book includes an exercise for the reader to complete and make their brain cells run. The exercises are super easy and super fun to complete. It follows a programmed learning method. The book will ask you a question, if you answer correctly then voila, you move ahead. However, if you fail to answer the question, don't lose your heart. This book will tell you where you went wrong and ask you to try again.
According to Russell on Chess.com, " It took my eight-year-old (at the time) daughter only a few hours, over several days, to complete the book. Because she was able to quickly and successfully absorb the concepts (she's pretty smart), it also increased her enthusiasm for playing the game."
BaaBee TV recommends this chess book for beginners looking to master the art of Checkmates.
 About the Author:
A child prodigy, Bobby Fischer won a game at the age of 13, which was later dubbed as the 'Game of the Century. "I don't believe in psychology. I believe in good moves.", says the author. Bobby Fischer was an American Chess grandmaster and the eleventh World Chess Champion. Fischer dominated the chess scene for about a year (1970-1971) in "extent never seen before".
3. Pandolfini's Ultimate Guide to Chess by Bruce Pandolfini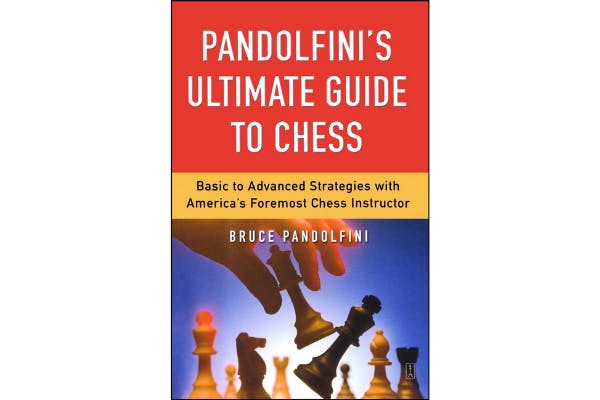 If you're looking for a good Chess book with a twist in the presentation, we recommend to you Pandofini's Ultimate Guide to Chess by Bruce Pandolfini. The whole book is structured in a dialogue format with conversations between an expert teacher and a beginner student. The questions that pop in your mind as a beginner to the whole chess game, this book has got you covered. This Chess book offers a step-by-step guide with easy-to-flow diagrams, providing a whole beginning-to-end approach instruction.
Read Also: 5 Valuable Life Lessons Your Child Can Learn By Playing Chess 
"Most Chess theory books are super dense and hard to grasp. Even the books for beginners read like a foreign language. This book is a true course and uses one single game and its almost infinite attacks and defenses for black and white as an example which really helped because I never got lost", says Fee Scott-Bolden.
About the Author:
Bruce Pandolfini is a Chess teacher, author publishing his work regularly in columns for Chess Life, the holy book for the Chess world. He was a game strategist for Netflix's latest Queen's Gambit and created over 300 hypothetical games. He, as of today, continues to coach young players and consults for CEOs from numerous Fortune 500 companies.
4. The Complete Idiot's Guide to Chess by Patrick Wolff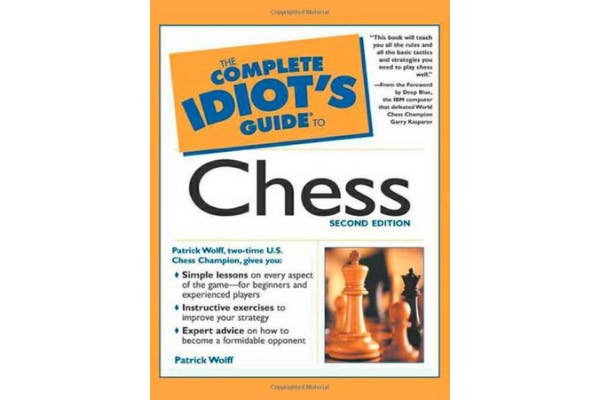 As witty as the title of the book is, this Chess book recommendation is a complete guide for you to become a budding Vishwanathan Anand. It also covers topics like the history of the game chess, how it all began in India and continues to be the world's most played game, providing you with every piece of information you require to just begin. 
For the beginner or the champ, and for young and old, this Chess book has all the basics of the board and the pieces; elementary rules and object of the game; famous openings and well-known tactics; sneak attacks and other tricky plays; exercises that explain strategies and chess-move annotations (often found in newspapers); and advice for using the Internet and computer programs to better your game and tips on starting a chess club or tournament.
 "It's an excellent book. At least, to my untrained eye and limited knowledge of Chess books in general. It covers the basics very well and gets the reader acquainted with the deeper aspects of Chess. The author is a grandmaster, 2 times U.S. Champion, and has been teaching for years. All that experience pays off for the reader.," says Russell.
About the Author:
The author, Patrick Wolff is a two-time U.S. Chess Champion (1992 and 1995) and an International Chess Grandmaster. He is a columnist for the Boston Globe, presenting his point of view to the world. In addition, Patrick has been a chess coach and instructor and has appeared in several instructional chess videos.
 5. Winning Chess Strategy for Kids by Jeff Coakley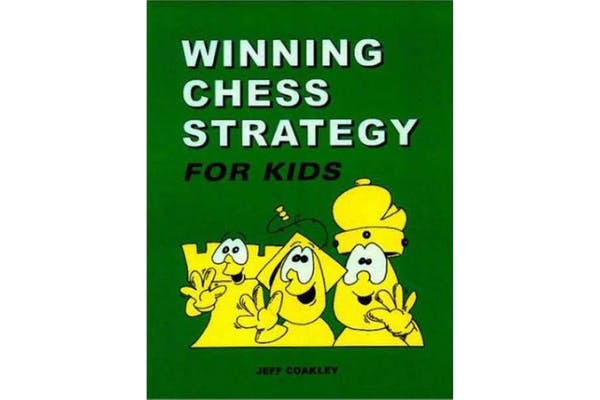 If you are looking for a kid-friendly Chess book, then Winning Chess Strategy for Kids by Jeff Coakley is your must-have. Specifically designed for kids of the age 7-13, it covers the whole dynamics of the chess basics in a simple language. Special pages are dedicated for the kids to understand the terms, glossary of the Chess world. 
The book is full of entertaining artwork, keeping your kid fully engrossed in the book. Whether your child is learning chess as a hobby or thinking to play competitively, this book is their stepping stone.
Nothing beats the workbooks by Jeff Coakley," according to FM Mike Klein, who said they were "used a ton" when he was teaching children Chess.
About the Author:
The Canadian Chess master Jeff Coakley is a leading coach. A coach to young kids for 15 years now, he has been teaching in Toronto and Halifax, as well as the Internet. His students have grown to be national champions and competed successfully in international youth events. Jeff Coakley is also the editor of Scholar's Mate magazine and actively organizes children's chess tournaments.
 Read Also: Benefits of Playing Chess Game- Improves Child's Decision-making Skills
6. The Steps Method by Rob Brunia and Cor van Wijgerden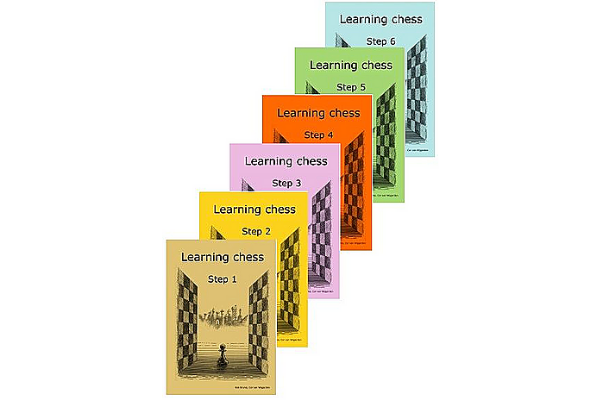 If a single book doesn't really help you and you really want to go for a detailed course, then go for The Steps. This Chess book was originally written for kids in Europe to teach them the basics and tactics of the game, however, 'it's gaining popularity around the world', according to the publisher. This Chess book is a full beginner's chess course, featuring six training manuals and 20 workbooks.
The book is based on a step-by-step program to build one level of Chess learning on previously mastered material. It urges teachers not to proceed to the next lesson until "the student can use the material in his games regularly."
About the Author:
Rob Brunia and Cor van Wijgerden were two Dutch teachers who came together to write this book. Rob Brunia was a Dutch Chess player, who meant a lot to the chess youth of the Netherlands. In his life, everything revolved around guiding children. Cor van Wijgerden, at the age of 12 learned to play Chess from a friend and soon after joined a Chess club. In December 2012, van Wijgerden was awarded the Max-Euwe-Ring for his services to Dutch Chess.
7. Simple Checkmates by A. J. Gillam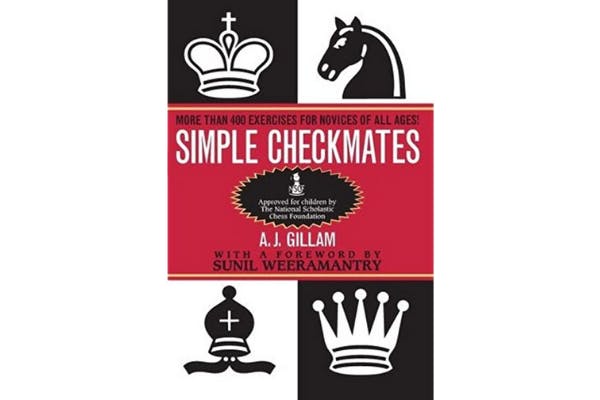 To make learning Chess a fun game, recommended by Chess coaches the world over, The Simple Checkmates is your go-to Chess book. It presents a wide range of specific Chess positions and asks the reader to find the next move or series of moves that lead to checkmate -- with two diagrams per page and the answers spelled out underneath. 
It's fun, it's fascinating, it's fundamental to helping you not only win but also make the whole learning process exciting. With more than 430 diagrams in all, this book is certain to take you - or your children - to a whole new level.
"This is a good book to use for drilling yourself on simple checkmate patterns. Pattern recognition is important for success in chess, and this book can help.", says Colin.
Summing Up!
Summing up your search for Chess Book Recommendations, your next step is to pick any of the books that suit you and start learning. At BaaBee TV, Chess is taught to kids using the storytelling method. So, while these books are an amazing way to learn Chess, we make it even more delightful for young children with our story-based curriculum. Book a demo today!
Happy Learning!