Busting The Top 7 Myths Related To Online Education
Ready to gift your child the best of online Hobby classes?
When it comes to Online vs.Traditional education, online education myths abound. However, those who have enrolled in courses at an online academy or online university will surely open up your eyes and make you aware they aren't as difficult as perceived by some. If you have heard that you'll be tired or deserted, or, even worse that if you have any sort of difficulty, you're left entirely on your own are just one thing, myths!
Online Education Myths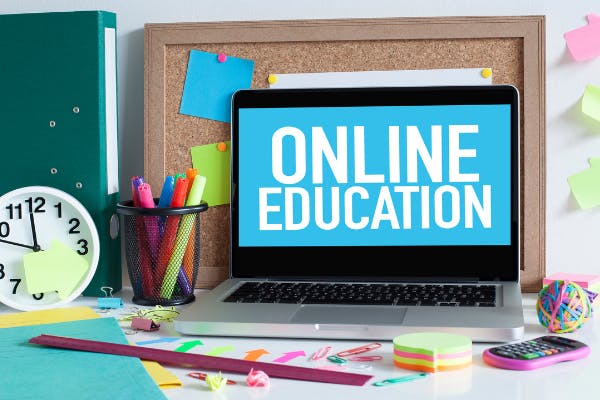 Well, it's time to bust all these online education-related myths. Online education isn't just effective and reasonable, but it's striving, entertaining, and interactive. 
In an endeavor to insulate reality from the world of myths, we are about to bust the top 7 online education myths.
 If you've never experienced online learning, you may have some preconceived ideas of what it is like. In addition to evaluating the subject on our website, shatter the following top 7 online education myths related to online learning with us and we assure you that it will help you to select suitable online courses for your child.
1. It's Tough To Learn Via Online Means
 One of the online education myths roaming around the internet is that online education/learning is difficult. Some individuals also state that it implicates more tasks. However, the truth is, the online education space gives you a window to determine the exact content and degree of learning illustrated uniquely. We can assure that all age group learners accomplish this in the online setting. Opposite to the online education myths, online learning is fitted for everyone. 
 Also Read: 7 Unbelievable Benefits Of Learning How To Solve Rubik's Cube
2. The Flexibility Of Online Classes
 As politely, you can select an online class for your kid even if you are scheduling a trip or a long absence from your traditional classes. The flexibility delivered by an online or hybrid class is a massive advantage but you still would want to be slightly conscious about your classes and be present in the online sessions. 
3. Online-learning Is Complicated And Incomplete
Some parents keep their children away from online classes because they think that the educator is never going to finish the lesson online. Moreover, technological involvement and the internet compels the learners to conclude that the learning procedure is too entangled, and they have to be too tech-savvy or know everything about gadgets and the internet before enrolling in an online class.
However, the valid fact is that Online-learning is very simple. If your child knows how to browse the web or smartphone usage, online learning is for your child. They do not require strong computer skills for online learning.
4. Technology And The Internet Distract Students
There is another online education myth: the use of technology and gadgets such as laptops and phones may divert children, and the internet cannot create a classroom environment where children can learn without interruptions. 
However, if a student can focus in a traditional classroom, there is nothing that can halt him/her from concentrating on online lessons. The child just requires a similar amount of attention and patience to understand the things taught via online means. Learners can concentrate satisfactorily in online lessons because they are in a relaxed zone, not encircled by their playmates, and they remember that they are there to study. The Internet creates a learning method that is pleasurable and engaging.
5. Teachers Imparting Online Education Are Not Subject Experts
Another online myth that surrounds online learning is the instructors who teach online are not subject experts. That they are also ineffective and ineligible to teach in virtual classrooms. 
Well, the truth is that there is no variation between an online teacher and an educator in a conventional classroom. Online educators can have in-depth content proficiency and outstanding communication skills too. 
6. Online Learning Is Expensive
Online learning involves gadgets, computers, internet connection, video conferencing, and good-quality course materials. So, it must be costly? Isn't that one of the online education myths? Yes, some parents do not sign up their children for online classes because they believe that they cannot pay for them.
However, the reality is, Online learning methods are far more inexpensive than offline education modes. It lessens the travel and accommodation costs. You have several choices, and you can select the online classes which suit your kid the best.
7. Online Courses Do Not Require Student Interaction
While interactions are more varied than in a formal class, interactivity is crucial in an online lesson. In fact, the child will not only be interactive with the subject but will furthermore be interacting with their classmates via online forums and possibly collective group tasks. 
In a traditional educational class, you can occasionally get away with listening quietly in the classroom while others busily communicate and contribute. This isn't natural in online classes. Everybody's decisions are contemplated as equally influential facets of the learning procedure, and it is apparent that if you contribute or not. The best mentor will evaluate your participation and have it as part of your all-around rating system.
Also Read: 9 Reasons Why You Should Enroll Your Kids In Online Extra-Curricular Activities
Online vs. Traditional Class Facts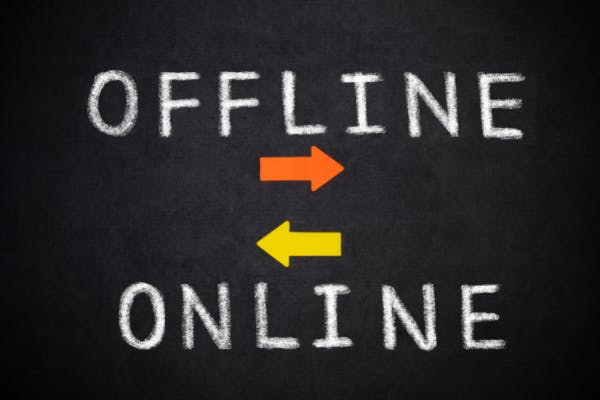 Online lessons also provide students more autonomy over their knowledge and enable them to work out at an individualized pace. When evaluating online classes vs. traditional classes, it is most significant to consider your children's learning behavior and scheduling requirements.
1. Provides Class Flexibility
One of the noticeable advantages of online lessons is the degree of flexibility students get. While online learners receive deadlines, there is additional flexibility around their day — they can select when they will study, finish assignments, attend lectures, and more.
With a traditional class format, there is often a lack of flexibility. Students must attend their classes in person, meaning there is usually a commute and formal classes online give students more independence and control over their education. This, in turn, requires great self-discipline and self-motivation.
Several people crave the traditional class experience, which might involve dorm rooms, smart boards, and exploring campus grounds. However, some people enjoy joining with their professors and peers in person or learn adequately in a face-to-face setting. If you or your child is more of a social learner, you may assist from a traditional classroom model as well. Nevertheless, you may not want to ignore your online options.
In an online interactive class, your children's peers and educators are right at your fingertips! Online classes often utilize collaborative resources such as boards and video conferencing tools to encourage regular communications, meetings, and brainstorms.
3. It's Cost-effective 
Unlike traditional class strategies, online learning inclines to be more accessible. This enables better budget management. You can also save money from the commute and class resources, which are often available for free. In other terms, the financial involvement is less and the outcomes are far more reasonable than other choices.
4. It Offers A Wide Selection Of Programs
In a world as vast as the internet, there are limitless skills and topics to educate and discover. A rising number of institutes and higher education schools are offering online versions of their classes for various categories and domains. From music composition to quantum physics, there are choices for every kind of learner.
5. Helps Keep Up With Changing Trends
In every area, it is important to keep up with shaping trends. Whether it is the educational field or any other field, shifts are expected everywhere. In today's world, every individual wants an easy digital life. And these online lessons can encourage students to discover things visually, and because of this, they can effortlessly recall the things that they have learned. It implies through online classes, students understand in more beneficial ways.
Summing Up!
Yes, it is a myth, that online learning is not similar to original classroom understanding, and it is certainly inaccurate that students cannot understand effectively through a virtual classroom. Recently, there have been a lot of myths on online education and learning. 
Despite the evolution of online and hybrid learning, and even though digital learning has been proposed in schools for decades, various myths encompassing its advantages and challenges persist. Greatly these myths are comprehended as being incorrect by educators experienced with digital learning, but the myths persist in the media, and among both boosters and reviewers. We hope this blog that attempted to debunk the top seven of the most common online myths added a dose of fact to each.
Well, thinking of some Online Courses for your child? Just enroll in BaaBee TV Online Hobby Courses to make your kids smarter.
Enjoy!