Not Game Of Thrones, We Have A Real-Life @motherof__dragons: In Conversation With Mandeep Kaur
by Udisha Srivastav,
Interview Of Mom Influencers
Ready to gift your child the best of online Hobby classes?
Ques 1: Let's start by admitting that you are rocking the Instagram world! But not everything is as glossy if we take a glimpse behind the scenes. Tell us what happens off-the-reel or off-the-record, especially when you have your 2 munchkins around? 
Ans : Ah! Well, thank you. This is the best beginning... And yes please do not judge us by our Instagram page. Instagram is not even 10% of what we are in our real lives. The wall may look perfect but none of our life is. There is a lot of hard work, patience, disappointment, and sometimes even stress behind this perfect-looking wall. With two kids and a joint family (which is super supportive), things get a bit out of track sometimes. But after a break of a certain time, things get normal and I resume. Sometimes the kids support, other times I have to bribe them... Also, sometimes they give a perfect shot in a single click and at other times things get hilarious and we have to postpone the shoot even if I am in my best makeup and at the best location. But as they say, "The show must go on…" I don't want to give up on something that keeps me and my kids at our best! We all enjoy it!
Ques 2: As a follow-up question to your Instagram world, I am curious about how you came up with this interesting username, @motherof__dragons?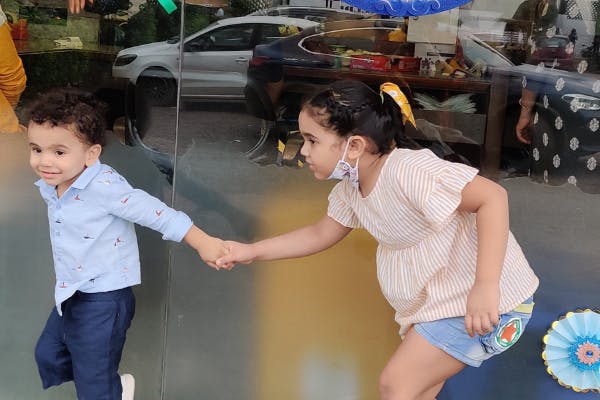 Ans : (Chuckles) I am so glad you asked me this! This name reflects us. It is who we are - me and my kids. There is no mention of my husband because he is camera shy and you will see the least of him on our page. I want people to read the name and they should get an idea about what this page is all about. It's about a Game of Thrones fan, especially Daenerys Targaryen's. Those who don't know about her, she is confident, driven, compassionate, and can be an arrogant - mother. She sacrifices almost everything to hatch her dragon eggs. She shares this bond with not only one but all the three dragons. Her relationship with them is truly amazing. She has a magic voice command ability over them, punishes them when they have done something really bad, and also loves them unconditionally. So this all made me feel that this is us, so us! And I knew in my heart that this is the username that I would want my audience, my virtual family to know me by!
Ques 3: As a Mom Influencer and as a person who herself takes huge pride in creative endeavors, how essential do you think extracurricular activities are for your kids to develop and learn? 
Ans: Being an ex-athlete, a national level basketball player, and holder of 29 certificates of extracurricular activities, I would brief it by saying - EXTREMELY!
What I believe is for a well-rounded development of a person both - studies and extracurricular are equally important. Kids who get involved in activities meet new people, hence improving their social skills. There are many activities that give kids a chance to develop leadership qualities. It also helps them build confidence. It is overall important for social-emotional development. Extracurriculars develop their personality,  improve problem-solving abilities, help them to take/give personal opinions, and also improve their decision-making skills.
Last but not least, extra-curricular activities bring out the hidden talent of a child. I am in full favor that we must provide children with an environment that fosters personality and not just academic growth.
Ques 4: In your anecdotal experience, how do you balance the academic learning along with the extra learnings, such as their participation in creative tasks, inculcating hobbies, and of course, capturing their pictures and recording videos?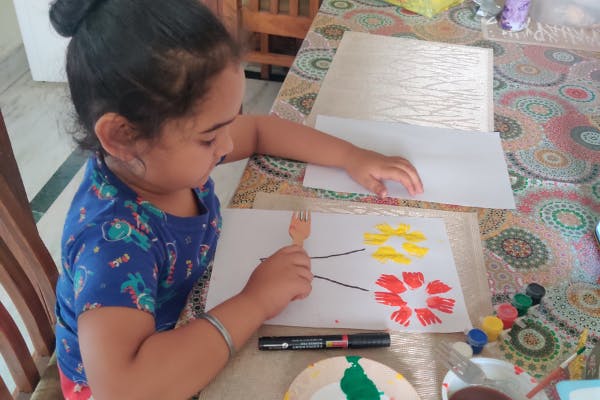 Ans: Let's start with academic learning and extra learning. I make sure I don't enroll Heer in many extracurriculars at one point in time. Too many activities take up too much of our time. So, I try to develop a schedule. We both sit and plan out what needs to be done and by when it should be finished. Though this doesn't always work, we do not give up. Being a parent one must always keep in mind that things will not go as you plan. You have to be flexible. It's ok if the child does not want to do a particular thing at a particular time or within a particular time frame. 
Also, I adjust my photo clicking and video shooting whenever the kids want or are in the mood. I avoid taking campaigns/projects that include kids and deadlines - both. To be honest, I want them to enjoy this process and not feel pressured. In the end, this is what matters.
Ques 5: Since you are also a reviewer, how would you describe the quality of the Chess classes that we offer to kids? I believe your daughter Heer also took an initial session with us!
Ans: Oh yes! She took a demo session which was not at all like a demo session. It was detailed. The teacher/trainer was so patient. The concept of learning with fun was fulfilled with the use of rhymes. I attended the entire session with Heer and she was so engrossed, not even for a moment she felt bored or unfocused. The training was actually very focused. Heer was given enough time to understand, even the silliest query was solved with love. Such an interactive session it was I never thought she would even sit for 15 to 20 minutes, but I guess the class went on for 2:30 hours and she was enjoying it thoroughly. The basics were explained in-depth and so waiting for her classes to start as she has already purchased a chessboard and sets it two three times a day. Imagine she learned so much in just a demo class!
Ques 6: Can you quote the Top 3 reasons why you think developing Chess as a Hobby would be beneficial for your kids? What other hobbies do you have on the top of your mind that you would like your kids to explore at least once?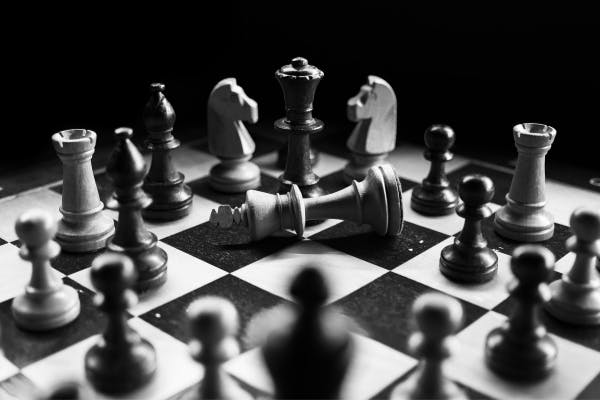 Ans:
The topmost reason for choosing Chess is - it improves concentration. The main objective is to checkmate and be the winner and even a single moment of lack of concentration can easily turn the tables.
Chess develops strategy building and logical thinking. You know you have to keep your things safe at all times, move which piece when, why, when not, and why not, not to blender away your pieces for free, etc., all at one time! It is a never-ending learning process.
Most importantly Chess is fun. It is unlike any other board game, not even a single game repeats itself. The possibilities are endless. The more you play the more ideas you get. You have the power to take care of all your army!
Talking about what other hobbies I would want my kids to try (especially the older one - Heer) would be gymnastics. As it is the base of any physical activity. Other than that there would be sketching, painting, calligraphy, and whatnot!
Ques 7: In contemporary times, especially due to these Covid-induced lockdowns, many parents shifted their kids' learning to the Online medium. However, there is always a worry amongst parents about the excessive usage of technology for kids, both due to health and safety concerns. As a tech-savvy mom yourself, what are your thoughts on kids' learning via Online mediums while also keeping them safe? 
Ans: Just like a coin has two sides, learning to use an online medium has its pros and cons. Kids have the flexibility of where, how, and when to attend classes. What you need is a device with internet access and the rest of the stuff is available by mail. It is more affordable. Also, before the wider availability of online mediums, our reach was limited. Now with the help of the powerful Internet and things going online, we can easily get access to the best options available for our kids throughout the country or even the world!
I make sure the timing of classes is of a specific duration. Also, her eyes get proper rest between two online sessions. We do some eye exercises frequently. I prefer she takes classes on big screens rather than mobile phones screens. Apart from her academics, I ensure that there is just one extracurricular.
Ques 8: You are an Influencer, and for sure, many people look forward to your work and draw inspiration from you. Even then, can you cite a few instances where your kids gave you thrilling ideas that were a product of their individual creativity? 
Ans: Definitely yes! There are many instances -  for example in one of the product review pictures of kids' snacks, my daughter, who was 5 then, told me I will pose like this with the product. It will look perfect. And trust me, the picture came out just perfect. Happens the same with clothing brands as well. She comes up with her own ideas to pose and I let her do, in fact, encourage her too. 
With the videos also, she has become very friendly. She comes up with her own improvisation and I really keep wondering whether it's in the genes. Haha. Kids are way too smart. She keeps recording videos on her own that start with "Hi friends" and end with "Do subscribe. Bubyeee". Thinking of starting a YouTube vlog of her own!