A 2022 Parenting Guide To Keep Your Kids Loved!
Ready to gift your child the best of online Hobby classes?
Everybody wants to be loved. You want to be loved by your family, including your partner, parents, and children. Your children feel the same way. Children require your love, attention, and care, as well as, most importantly, your time. Spending time with your children makes them feel loved. However, showing love to your children can sometimes be tricky.
This parenting guide will teach you how to express your love towards your kids and make them feel loved. There are so many ways you can express your love to kids and make them feel special and loved.
We at BaaBee TV are loved to share top thoughts on parenthood in the 21st century. Well, in this article, we will wrap up positive parenting skills, core parenting strategies and tips, and how to raise your kids in the 21st century. Read on to discover!
Also Read: 27 Positive Parenting Skills Every Parent Should Know In 2022
How To Raise Kids In The 21st Century?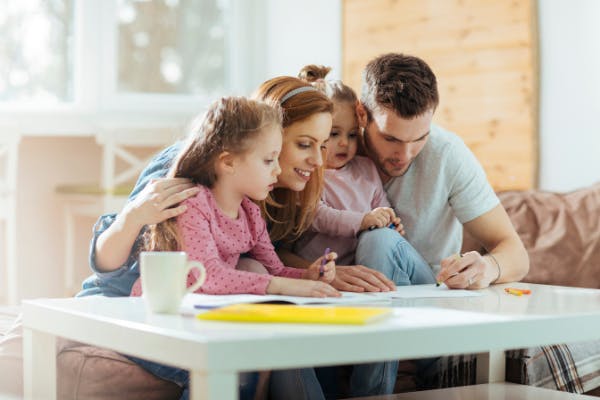 As we know, parenting is an excellent adventure and an incredible journey that we all love to experience. Still, parenting is a bit difficult these days. Did you know it is the love and mutual understanding between you and your kids which is crucial for your bond with them? We know, family is an essential part of social transformation. We parents can ignite the creative and intellectual development of our kids. Amazingly, raising kids is the application of different parenting styles. We parents apply different parenting styles in raising our kids. 
Some kids raised in varied atmospheres can later grow up to have remarkably similar behavior and personalities. Oppositely, children from the same family and raised in the same environment can have very different characters. Yes, raising children is often easier and risky at the same time. Despite these challenges, researchers have indicated that the parenting styles and their impacts on kids are interlinked. And some refer to these impacts carrying over into grown-up behavior as well.
Also Read: The Stages of Kids Development: All You Need To Know
Parenting Challenges In 2022
Well, we all parents wish to raise our kids smarter. So, it is evident that your parenting style can negatively impact everything in your child's lifestyle. It can be from how much your kid understands to how they feel about themselves. Always ensure that your parenthood style is supporting the active growth and development of your kid. Because the way you bond with your kid and how you raise them will impact the rest of their lives. 
How can we guide our children to make them bloom? For sure, the researchers have pointed out four kinds of parenting styles that take various strategies to raise children and can be specified by personal traits or characteristics.
So, proper parenting strategies always play a critical role in managing the kid from wickedness such as narcotics, violence, perversion, etc. is contagious in the world. In short, stories, poetry, ancient techniques, and leisure activities aid your child in their self-discovery.
Moreover, anxiety, sorrow, and poor self-confidence are due to the lack of self. One of the very parenthood challenges in the 21st century is time constraints. We, parents, are busy with our work. On the other hand, kids require some quality time that can aid in relieving and lessening their social anxiety.
Children at any age need emotional and unconditional love and compassion. So, if they do not get the desired attention, they will think that they are not acquiring proper attention. In that issue, they may feel rejected and fall victim to various psychological problems such as low self-esteem, inferiority complex, etc. 
Being overwhelmed with a lot of information is another parenting challenge in the 21st century. In modern society, parents are educated, knowledgeable, and inoculated with too much information. Possibly, now they have more than enough. So, there are numerous effective ways of raising their kids. Still, we know that the specific way of raising children is not determined. Thus, inferring the right way becomes a daunting task for most parents. So, parents want to stay calm and understand the longings of their children and chore accordingly.
Sometimes, kids are accused of offensive actions when their parents cannot commit proper time to them. This way, parents fail to cultivate good behaviors and attitudes in them. Also, this can have several effects on children, who can get addicted to smartphones and electronic gadgets. Perhaps, they may search for inappropriate content on the internet, so parents must oversee and help them.
Parenting Styles In 2022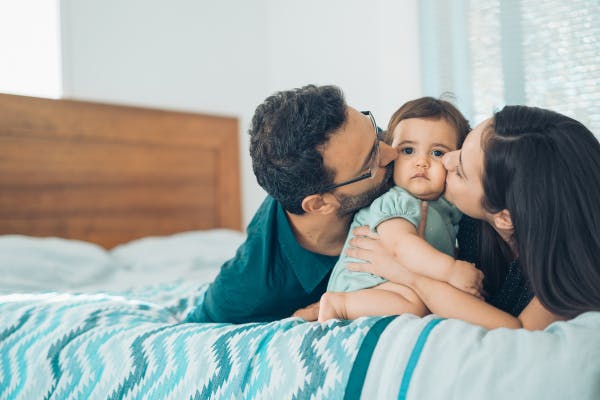 There are generally four common parenting styles.
Authoritarian parents expect their children to follow the strict rules established by them. Also, if children fail to follow such strict rules, and it often results in punishment. These parents are not ready to negotiate and focus on obedience.
Authoritative parents expect a lot from their children but they also validate their children's opinions. When children fail to meet the expectations, they provide warmth, adequate support, and feedback. They are more nurturing and forgiving rather than punishing. But they also make sure that the adults are ultimately in charge.
3. Permissive (or Indulgent) Parenting
Permissive parents are very lenient, and they only step in serious matters. They are more responsive than demanding, non-traditional, and do not expect mature behavior, allow considerable self-regulation, and avoid confrontation. Children under permissive parenting are more likely to get privileges from their parents if they start begging.
4. Neglectful (or Uninvolved) Parenting
This parenting style has characteristics of few demands, low responsiveness, and very little communication between parents and children. While these parents often fulfill their children's basic needs, they expect their children to raise themselves. Uninvolved parents provide food and shelter to children but devote less time to guidance, structure, rules, or even support.
Top 9 Excellent Ways To Make Your Kids Feel Loved!
It is significant for your children to feel loved because it helps their mental being. It makes them heard. Your children will be physically healthier as well as improve their memory and brain growth. It also strengthens the connection between the parent and the child. 
What Happens When Kids Feel Loved? Kids get attached to us when they feel loved. They become more sensitive to our ideals and teachings because of this bond. Consider the following ways to make your child feel loved and valued. These are some simple ways.
1. Spend Time
Spend quality time with your kids. It is necessary to make them feel that you care for them. When you get home from work, sometimes all your children want is for you to spend some time with them. You can do whatever you like, baking cookies with your kids, bedtime stories. Share things with them that remind you of your childhood, such as prior recollections.
2. Give Attention To Their Little Things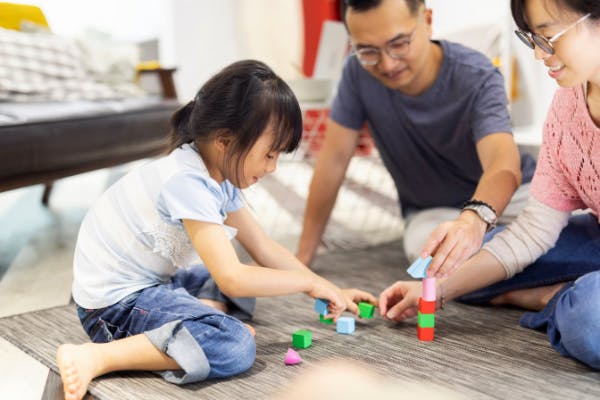 Attention makes the person feel important. When you pay attention to someone, they feel to you or as though they matter to you. When your children want to talk, try putting your work aside and pay attention to them. When you pay attention to them, it demonstrates that you care about them.
3. Involve Them In Family Decisions
Involve kids in some family decisions. Not big decisions but just small ones for your family. Like which color they want in their room, what plants they like to grow in your garden etc. Not only family decisions, but you can also ask what they like to have for dinner/breakfast? Considering their decisions makes them feel valued and delighted.
4. Listen To Them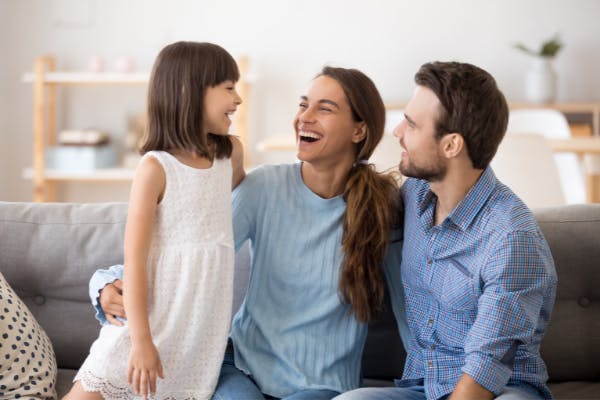 When your kids share something with you, show them that you are listening to them carefully and attentively. Show them that you are interested in listening to their thoughts. Ask them about their day at school. Give attention to what they are saying and interject with pertinent questions in the middle. As a result, they will feel heard, which will make them pleased.
5. Appreciate What They Love
Embrace what your kids love. Never ignore things that interest your kids. When you ignore them, it makes them feel sad and undervalued. Loving things that your kids love makes them feel pleased and loved. Embracing your children's interests gives them a sense of belonging and reminds them that they are significant enough for you to spend precious time with them.
6. Make A Fixed Routine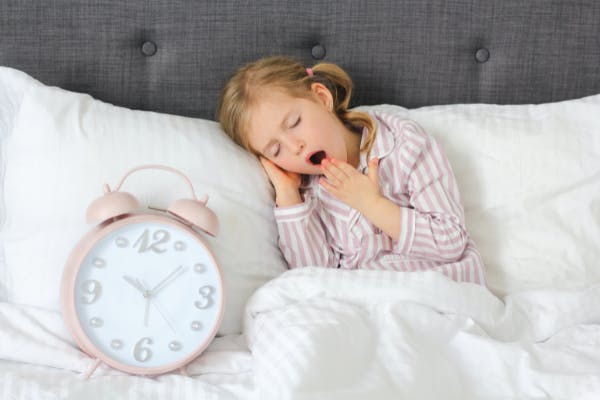 Kids often grow well with a fixed routine, so fix a clearly defined schedule for the most challenging times of the day, such as mornings, after school, mealtimes, and sleep. For younger children, put down the order of the habit using images or words and let them beautify it, then hang it where they'll notice it every day. Then stick to it!
7. Exhort Your Kids To Be Problem Solvers
To become a positive parent, the one thing you can do is to encourage your kids to find a solution to the problem on their own. It will encourage them to solve disputes as they grow older. If you have to get involved, don't prefer sides, but ask questions that will boost them and figure out something that all parties can feel good about.
8. Invest In Your Kids Daily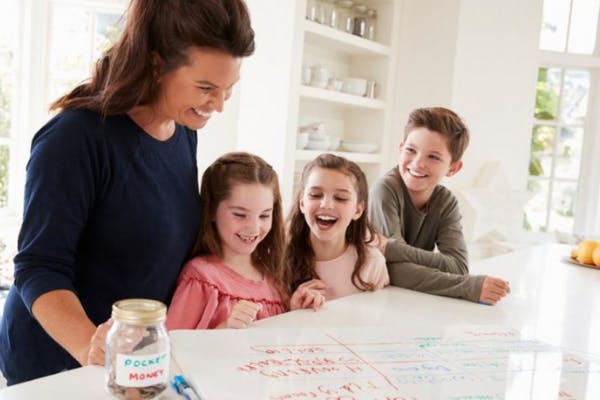 By far, the best thing you can do to boost your kids' attitude is to spend time with them separately every day. It includes giving them the favorable attention and sentimental connection they're hard-wired to require. When they don't have that favorable attention, they will seek out attention in unfavorable ways, and outcomes will be severe. 
9. Don't Show Your Anger In Front Of Your Kids
Young children learn a lot about how to act by listening to their parents. Before you lash out or blow your top in front of your kid, think about its consequences. Is that what your kid expects from you when you are angry? Researches have shown that kids who are hit have a role model for aggression at their own home. Also, other discipline methods won't work in that situation. Aim for some fixed time a day per kid, and you'll see measurable advancement almost shortly.
It's not challenging to make your children feel loved, but it does usually necessitate a little additional effort on our part. Make sure your children always know how special they are to you, no matter how you show it.
Also Read: 9 Excellent Tips & Tricks To Make Your Kid's Brain More Creative
25 Everyday Practices to Keep Your Kids Loved
Parenting will be beneficial, as much as it will be positive. Still, parenting in itself is not always a tricky task and could be bulky at times. In essence, this hugely influences a child's growth. The more it urges parents to be quiet with hyperactive kids, sometimes it can be deterring too for the parents to deal with the unwanted and bewildering attitude that kids show as they grow and develop. 
Here are some simple practices which you can do daily and make your children feel loved.
Hug them when they wake up
Give Goodnight, Kisses
Make their favorite lunch once a week
Drop small notes in a lunchbox with "I love you and I miss u" on it.
Tell Bedtime stories
Play with them daily
Help them with their homework
Watch Cartoons with them
Discuss things with them
Tell them about your day and ask about how their school day was.
Ask them what they want to have in dinner/breakfast
Listen to them
Have conversations with them
Ask them about their friends
Appreciate them
Appreciate their efforts
Have Meals together
Take interest in their ideas, opinions
Give them bubble baths
Gazing stars at night together
Dance with them
Sing with them
Hold hands
Have a fun time in Kitchen
Cuddle with them
Also Read: Importance Of Hobbies In Child Development: A BaaBee TV Guide
Fun Activities To Keep Your Kids Loved
1. Make Memory Album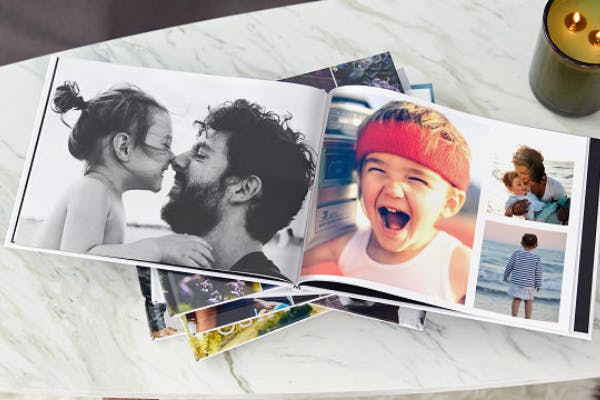 You can make a memory album with your Kids. It's an interesting and fun activity. You can make an album to capture all of your child's love moments with you. This is an effective practice to preserve memorable moments and events that your kid will remember for the rest of their life.
2. Go For Outings
Make sure you go for trips once a month. Trips or Outings make children feel refreshed. They get time to play with you, to have fun with you. Short trips can give you quality time with your children and make them feel better. You can take your kids to museums, libraries, zoos, and parks, etc. for a day outing.
3. Play Games With Them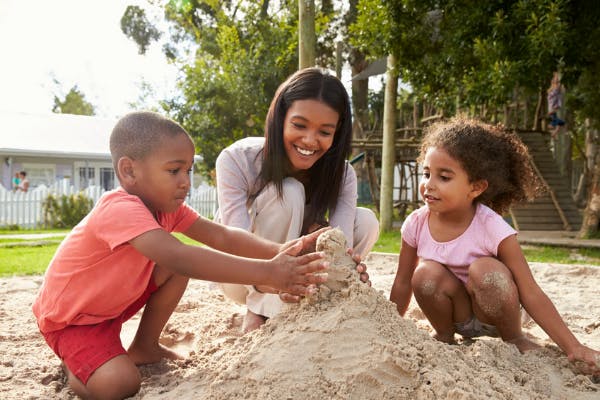 You can play board games as well as outdoor games with them. Play board games such as "snakes and ladders," dominoes, or simple card games. This teaches your children to take turns and play fair. You can play inside hide and seek with them. The Hide and Seek game makes your bond strong with your child.
4. Watch Animated Movies With Them
You can watch animated movies of their interest with your children. They will feel loved when you watch with them. Children love when parents watch their favorite movies, it makes them feel special. Discuss your favorite character with them and act as their favorite character. It makes them feel delighted.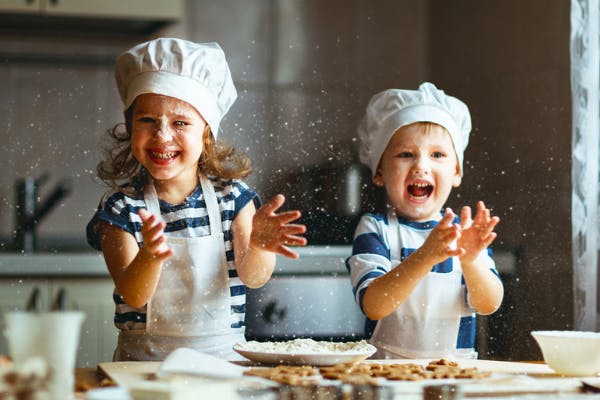 Bake cookies and cake with them. Baking sometimes with your children is a fun activity as well as a relaxing one. You can play with dough and design different shapes together. Remember one thing when your child makes different shapes with cookies, don't try to make any changes. Children hate it when they do something and you try to change them. You should try accepting it the way they did it.
Making your children feel loved and admired will aid their development into happy, responsible individuals. Enjoy your time together and make memories that you will both remember for a long time.
Smart Parenting With BaaBee TV!
Being a parent doesn't mean that you will always be quick or perfect in dealing with all types of attitudes and manners of your kids. That means it can be complicated for some parents to deal with the unwanted behavior of kids. No matter how prepared you are to put up with your kid, you might find yourself least ready at times. Well, try inculcating values in yourself such as affection, admiration, honesty, tolerance, understanding that you want to behold in your children. Always do things for other people without needing anything in return. Convey gratitude and offer appreciation. Above all, care for your kids the way you want other people to care for you.
We hope that with these tips for positive parenting in the 21st century, parents will start seeing better behavior from their kids, and they can start building a happier, more quiet home. A big shout out to all those super parents who want to raise their kids with excellent parenting strategies!
BaaBee TV is a learning platform where your kids can feel loved by interacting in sessions. We offer various courses, provide interactive sessions, and parenting tips for you. We begin by engaging your kid in activities that they enjoy since we believe that each step toward their creative development is a significant stride forward in their development. So, indulge them in activities/courses offered by BaaBee TV and see the changes in their growth.