How to Improve Critical Thinking Skills In Kids In 2021? Ways, Tips, And Strategies!
Ready to gift your child the best of online Hobby classes?
Did you know that academic curriculums around the globe are shifting their focus on critical thinking skills? Experts on early adolescence development acknowledge that the fundamental skills of reading, writing, and math are no longer enough. In contemporary times, kids also need to discover to think critically if they're going to be prosperous in today's world.
Critical Thinking Skills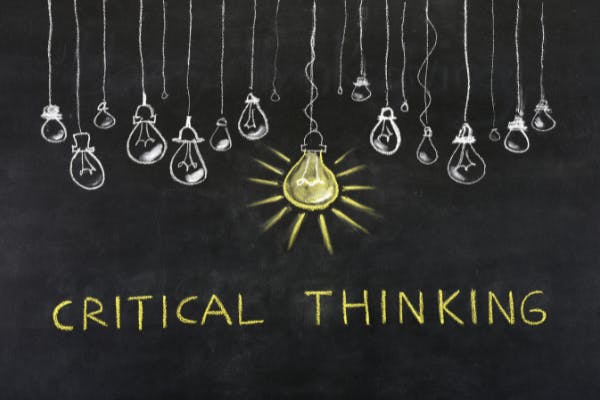 Critical thinking occurs when children pull on their existing knowledge and background, as well as on their problem-solving aptitudes, to do things like:
Distinguish and contrast
Understand why things happen
Assess ideas and form viewpoints
Comprehend the standpoints of others
Foresee what will happen in the future
Think of imaginative solutions
Critical thinking is a basic skill for both language and literacy accomplishment.
Language and critical thinking evolve together and facilitate each other's development. As kids engage in critical thinking, their vocabulary skills expand as they become motivated to improve and employ more complex language with words like "because", "if" and "then" and several verb tenses. 
Thus, as children's vocabulary development progresses, their proficiency to think critically grows as well.
To completely interpret the meaning of a book, children must be able to do more than understand its letters and words. They must also "read between the lines" to work out things that are not noted in the book. To do this, they must try critical thinking skills like problem-solving, predicting, and explaining. Motivating this kind of thinking early in a child's life readies them for listening and reading skills.
Also Read: 9 Reasons Why You Should Enroll Your Kids In Online Extra-Curricular Activities
Improving Critical Thinking Skills In Kids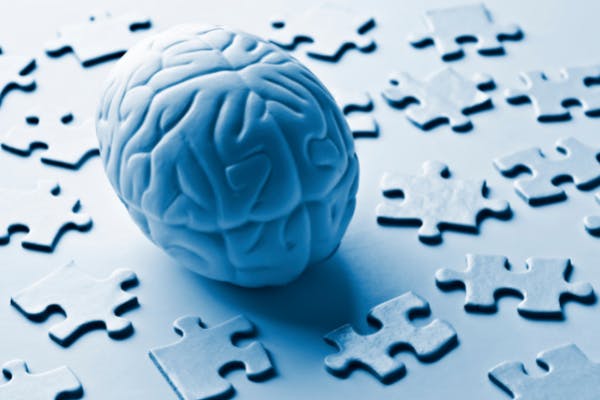 There are several ways a parent can make sure that the kid has ample chances and opportunities to enrich the art of critical thinking. Here are some of the simple ways to stimulate your child's critical thinking skills:
1. Inculcate Reading Skills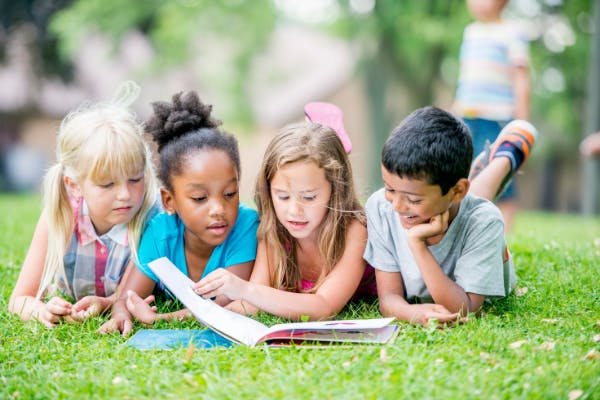 Reading is the best feasible way to bind with oneself and with the world out there. The more a child reads, the more he/she is familiar with words, circumstances, feelings, fiction, and characters. Let the child analyze the story and portray the situation of the story and comprehend the distinction between good and bad. These are very important learning and experimental strategies that will guide your child in the future.
2. Encourage Asking Questions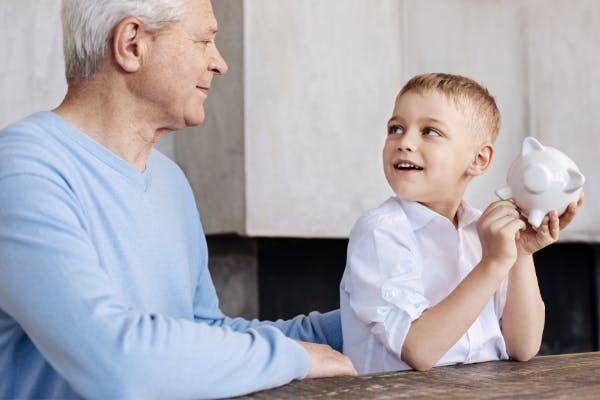 If your child likes asking questions, you should motivate them. Acquiring from other's experiences is a very real form of learning. The child might also learn to realize and trust information that comes from the elders and well-wishers becomes the foundation stone of their thinking procedure.
3. Unfolding Problems
Depend on your kid's skill to solve his/her problems; stimulate the child to figure out problems and listen to the solution. This is a great phase in creating critical thinking in a child. Make them feel that they can answer a question.
4. Assign Responsibilities To Your Child
A kid needs to understand to work out of their comfort zones early. Give them problems and responsibilities that make them think about how they will understand the problem or look for a solution.
5. Playing Is The Best Learning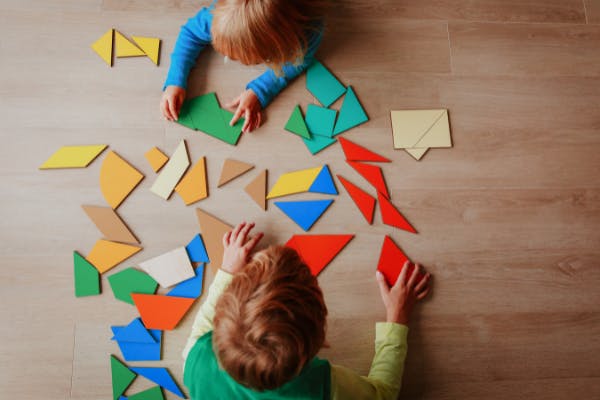 Playtime for a child is crucial. Whether it is playing a game with companions, or riddles, puzzles, and board games, it helps a kid to guide their experiment and learning. This is a promising way to boost and work on their IQ.
A kid learns valuable life lessons like partnership, sportsmanship, management, and art, through their playtime and we should stimulate having a robust playtime for all kids. With tiny changes and actions that we bring into our child's routine, we can make them unravel their problems. Pointing on critical thinking from a young age will enable the child to grow into an autonomous, sharp, and broad-minded soul.
Building Critical Thinking Skills In Kids
Critical thinking facilitates kids to reason adequately. It supports them to make core decisions on facts rather than feelings. From puzzles to activities that need analytical reasoning, there is a variety of paths to promote kids to employ and develop their problem-solving skills.
Critical thinking activities for kids should be entertaining and stimulate thought. They should serve as an important resource for homeschooling parents as well as teachers who are looking to connect the little ones with productive recreations. You can also come up with easy actions of your own that can be used in class or even at home. Prompting kids to think out of the box and come up with findings to competing activities will always have long-term windfalls.
To check out where you can explore a range of extracurricular activity courses for your children, check out BaaBee TV.
Teach Critical Thinking Exercises To Kids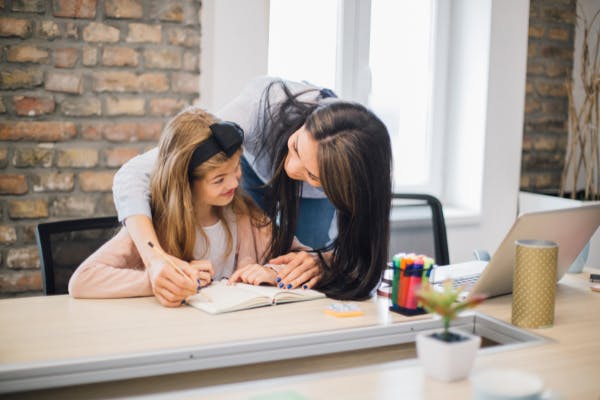 Let's discover some of the entertainment activities that you can try at home with your kid to steer the improvement of their critical thinking skills.
1. Guess the Toy
Place one of your kid's toys behind your back and ask your kid to think about what you are hiding. Give your preschooler clues and see if they can ask you doubts about the color, size, and composition of the toy.
Once they have sensed the idea of the game, switch roles to support your child and understand how to make guesses based on what they already learn.
Tap into your kid's food love by assembling an additional special menu.
Display your child some ingredients from the kitchen and ask them to come up with meal suggestions.
Ask about which seasonings they do and do not prefer, and if they invent something tasty you could even consider giving it a try.
3. Food Tasting
One of the simplest ways to evoke opinions from a kid is by inducting them to new foods. Just like grown-ups, children form great likes and dislikes. So put out a choice of healthy foods with exciting tastes and compositions and see what your little one thinks.
4. Search the Family Photo Albums
Glancing at photographs is a wonderful way to ask your child questions that expect an intense level of thinking. Most pictures have a story behind them. So, sit down with your kid and communicate what is happening in each picture.
Also, flicking through a photo book can give your child a quick look at family members and friends that can prompt discussions that could lead anywhere.
Also Read: 7 Unbelievable Benefits Of Learning How To Solve Rubik's Cube 
Best Critical Thinking Strategies To Follow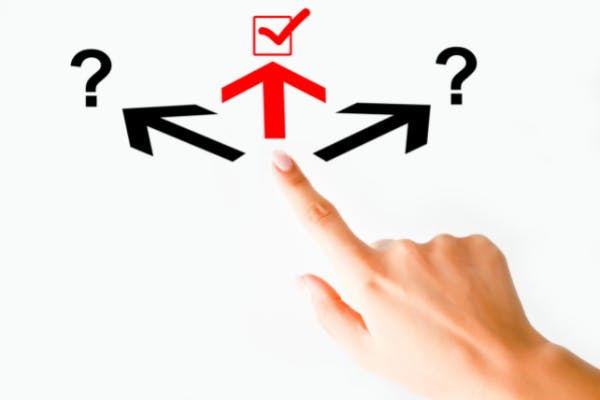 There is no one procedure to assist and teach your child how to think critically. As a parent, your role may periodically be to ask open-ended topics to guide the thinking process. In other cases, it may be more applicable to allow your child to experiment and clarify her assumptions on what causes things to happen. Steering your child's critical thinking process can have a favorable impact on her problem-solving abilities.
Here are some advice and suggestions to help kids build a footing for critical thinking:
Give opportunities for play
Halt and wait
Don't interfere instantly
Ask open-ended queries
Assist children to formulate hypotheses
Motivate critical thinking in new and different ways
Testing how things work informally is important to improving critical thinking. It is during play that kids explore motive and effect. By giving indoor and outdoor space for playing, along with time for pretend play, you provide open-ended chances to your kid to attempt something and see the reaction; and then to try something else and see if they can build a different reaction.
These hands-on experiences contribute a vital foundation for later abstract critical thinking.
 1. Pause And Wait
Giving your child considerable time to think, chance a task, or produce an answer that is critical, but not inevitably hard to do. This provides your child a chance to reflect on their response and perhaps refine it.
2. Ask Open-ended Questions
 Rather than automatically giving answers to the queries your child raises, boost them to think critically by asking questions in return: "What impressions do you have? What do you think is going on here?" 
3. Help Children Develop Hypotheses
Taking time to form hypotheses during games is a critical thinking activity that helps develop talents. Try asking your kid, "If we do this, what do you feel will happen?" or "Let's expect what we think will occur next."
 Motivate thinking in different and varied ways. By enabling kids to understand differently, you're helping them hone their creative problem-solving skills. Ask questions like, "What different concepts could we try?" or prompt your child to generate options by saying, "Let's think of all the feasible solutions."
 Of course, there are circumstances where you as a parent need to intervene. At these times, it is valuable to model your critical thinking. As you work through a decision-making procedure, articulate what is going on inside your mind. Children learn a great deal from observing. Taking time to enable your child to steer problems is integral to expanding your child's critical thinking skills in the long race.
Developing Critical Thinking Skills With BaaBee TV!
 Well, thinking of some online courses for your child to enhance their critical thinking skills? No worries, just enroll in BaaBee TV Online Hobby Courses and let them develop creative thinking skills, and a problem-solving attitude, all at once.