27 Positive Parenting Skills Every Parent Should Know In 2022
Ready to gift your child the best of online Hobby classes?
Smart parenting is the new trend in parenthood that focuses on the happiness and comfort levels of kids. The nuclear family atmosphere requires more attention and care for kids. However, putting up with kids is one of the challenging and most fulfilling chores in the world and the one for which you might feel the least competent, at least once in a while. 
Positive parenting is not about being perfect or accurate. As we all know, no one is perfect. And no kid is either perfect. With this in mind, it is significant when we set our expectations. Smart parenting is also not about gaining perfection. But it doesn't mean that we shouldn't work towards the standards. 
Many of the kids are hyperactive and not easily manageable. Perhaps, most of them do not act the way parents want to see them. Nevertheless, it is not your fault, nor theirs. To make them intellectual and active, we parents require them to walk the right way. The central question is, "What are the best parenting skills?". 
To answer your queries, we at BaaBee TV, share the 27 Best Positive Parenting Skills Every Parent Should Know. Here, you'll find the best positive parenting tips as well as recommendations to guide you on positive parenthood. Ready to dive into it? 
Also Read: 11 Positive Parenting Tips in the 21st Century
What Parents Should Know About Parenthood In 2021?
Parenting is an excellent experience, a journey with a lot of happy moments and some challenges. The Covid-19 pandemic and the unexpected shutdowns made us anxious and distressed since kids are mostly staying at home. Still, our little ones need more attention and love as they are also going through difficult periods of their lives. For every child, social and intellectual development happens between the ages of 2-14. So, parents must take care of them and direct them to a successful and satisfactory life.
 Also Read: 8 Effective Parenting Tips To Create Positive Discipline In Kids
What Are Positive Parenting Skills?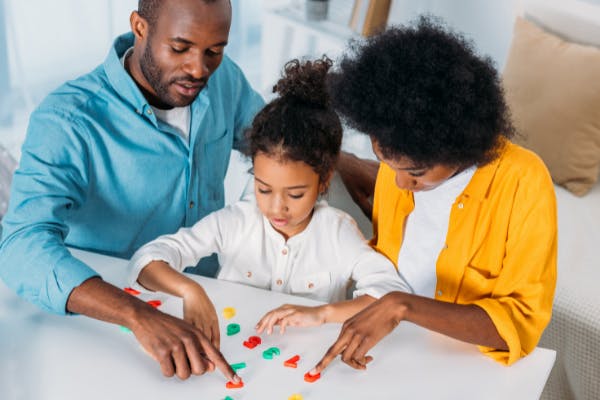 We live in this digital era, and our kids are engaged in electronic gadgets usage. Digital technology is somewhat beneficial as it allows everything available at the click of a button. Even so, parenting is quite challenging in these times. Positive parenting skills focus on reinforcing the talents and passion of kids, and it guides them to the right path to achieve their goals and dreams. 
So, explore our best collection of positive parenting skills that every parent should know. We hope this parental guide will aid your journey to positive parenthood. And here are the best tried and proved positive parenting skills.
Also Read: Everyday Practices to Keep Your Kids Loved: A Guide For Parents
27 Best Positive Parenting Skills For Parents 
As a parent, you want the best for your kids to set up a happy and calm family. But what should be the best parenting strategies, and what are positive parenting skills? Positive parenting and positive discipline focus on teaching good behavior using effective parenting processes.
In smart parenting, you need to teach your kids discipline positively to improve their communication skills and enhance your bonding with them. Here, we have covered the best positive parenting skills and strategies that every parent should know in 2022.
Also Read: Types of Parenting Styles and Their Effects On Child Development
1. Know Your child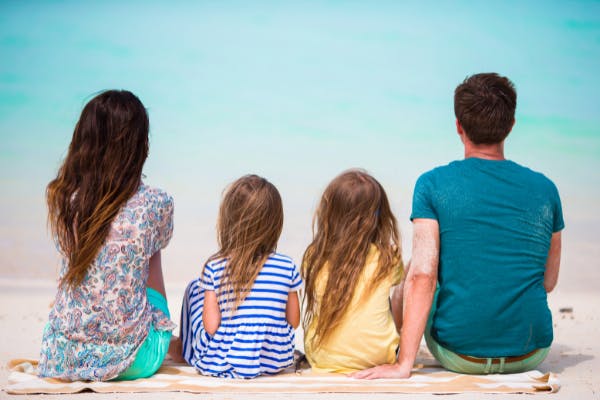 During the early stages of your kids, their brains will undergo many radical changes. They respond and react to various feelings, sounds, visions, etc. One of the most necessary parenting skills is to know your child from all aspects at a very early age. A deep insight into your child's strengths, weaknesses, emotions, responses, and anxieties is a must for positive parenting. 
Also Read: The Stages of Kids Development: All You Need To Know
2. Reconciliation Of Emotions
One of the best positive parenting skills is to control your emotional barriers. It matters how you drive your emotions into the development process of your kids. Unapologetically, the emotional wreckers make one's parenthood somewhat challenging. So, to make parenthood jubilant, control your feelings and never try to impose them on your kids.
3. Being Friendly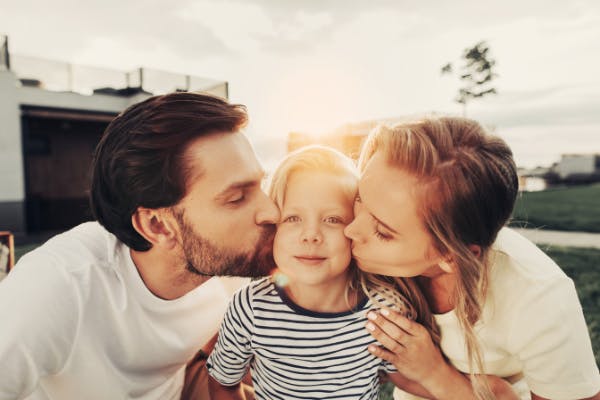 Being a friendly parent, you can inspire your kids to become successful. Maintaining good compassion with kids is one of the essential parenting skills that every parent should know. When you are friendly with your kid, they will be more relaxed and attached to you. They may be more confident to tell anything that impacts their lives. 
4. Treating Kids with Respect
Our next positive parenting skill is on the concept of mutual respect. To put it another way, everyone wishes to get respected. However, treating your kids with respect enables you to exhibit and model the behavior you'd urge them to develop. The reciprocal exchange of respect always leads your kids to uphold good mannerisms throughout their life.
Also Read: 10 Tips To Give Effective Feedback To Kids
5. Maintaining Solid Boundaries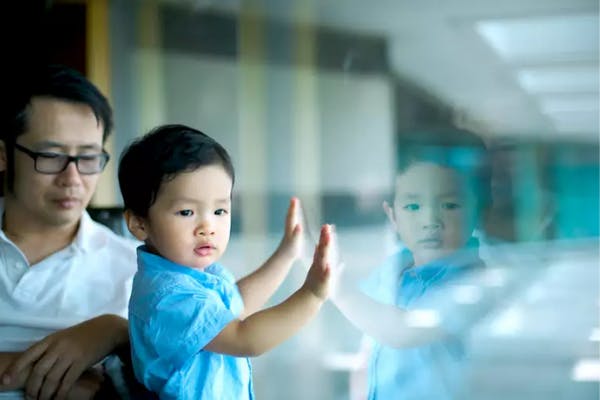 Another vital positive parenting skill to remember is to maintain firm boundaries with your kids. Do you know why? It said that balancing your compassion with clear boundaries and expectations towards kids is more effective. Still, do not try to become a push-over or arrogant parent to your little ones. Develop and manage your expectations with consistency in your attitude, responses, and communication.
 6. Validating Emotions
Did you know kids are experiencing an abundance of new emotions while they are growing up? However, several of them are complicated for them to feel and navigate and explain. By validating their feelings, you can aid your kids in understanding and effectively navigating through them. It is of course contrary to resisting them or continuing to feel confused.
7. Following a Routine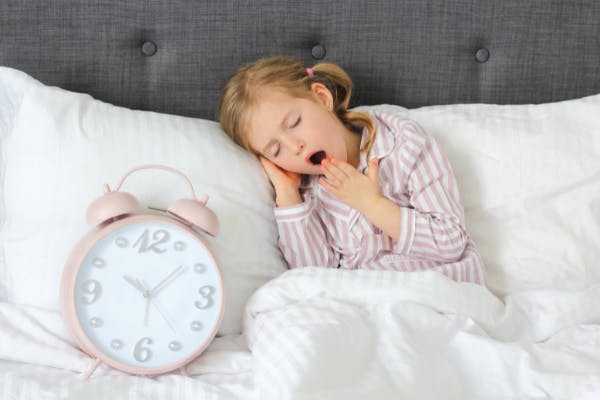 Maintaining a fixed routine is one of the most necessary parenting techniques/skills for kids. Therefore, follow a timeline around everything that your kid does to aid them to feel comfortable and safe. Whether it is a play or listening to their favorite bedtime story, attempt and integrate a routine and get your kid to follow it on a daily basis as well. After inoculating this positive parenting skill in your daily routine, you will get enough quality time to spend with your kids.
8. Polish Your Basics (101 Of Parenting)
One of the best positive parenting skills is to understand the basics. Notably, kids grow every minute of the day and night, and specific tasks such as sitting, crawling, and standing are very age-specific. Lend your kid time to be ready to achieve those particular milestones. Every kid is unique and grows at different paces. What is critical, therefore, it is not recommended to compare your kids with other kids.
Also Read: 9 Excellent Tips & Tricks To Make Your Kid's Brain More Creative
9. Stick On The Fitness Routine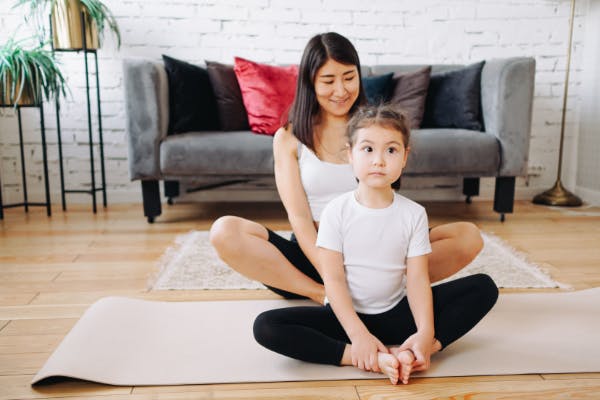 Fitness is an inevitable factor in child development, making it one of the top parenting skills for preschoolers. Allotting a fixed routine for physical workouts can make a world of difference to your kid's overall well-being, growth, and development. An excellent means to bond with your kids is to inoculate some family sports time over weekends.
10. Be Good Role Models
One of the best basic positive parenting skills is to be good role models to your kids. What you want your kid to follow, do it in front of them. Kids are copycats, and they always love to imitate you. If you take a book to read, you find them too in the act.
11. Focus on Daily Chores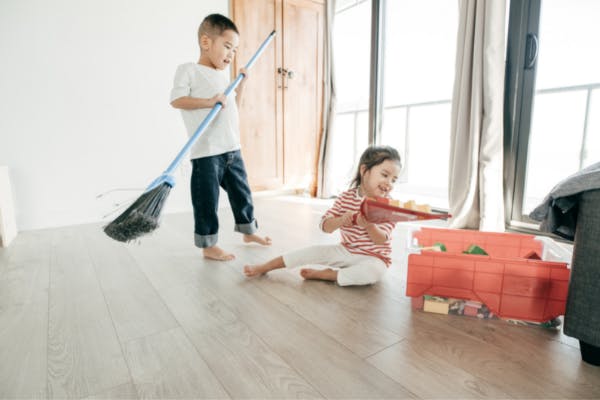 It is also good to start doing daily chores with your kids. Moreover, bonding happens when you allow your kids to do home tasks. For instance, cook with your kid, instead of watching a movie! In this way, our parents bonded with us too, didn't they?
12. Positive Attention Matters
Positive attention is one of the necessary parenting skills needed for better parenthood. Your children always demand your positive attention. If they do not obtain positive attention from family, they may prefer to seek out negative attention from the surroundings. It might not be encouraged. Thus, negative attention is still compassion, and any attention is more reasonable than being ignored. With this in mind, communicate with your kid. 
Love and kindness are incredible healers. When kids don't have that positive attention, they search for attention in other ways, and impacts and discipline strategies don't work. So, set 10-15 minutes a day per kid, and you'll see measurable progress essentially instantly.
13. Adequate Sleep Is Necessary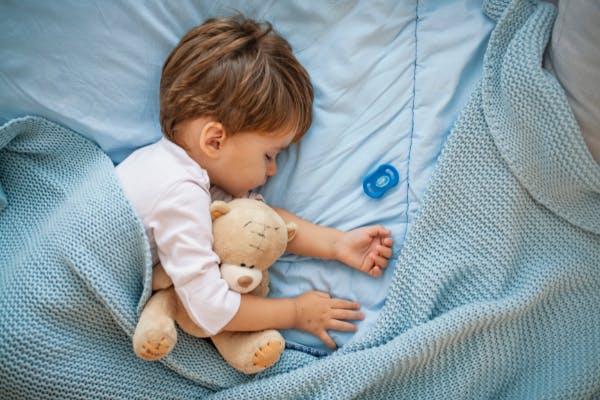 Good quality sleep is essential for everyone. Children and most toddlers get far less sleep than their growing bodies require. Talk with your family doctor about the hours of nap your children require by age. If your kid has a sleep shortage, try hurrying up bedtime by 10 minutes daily.
14. Encourage Your Kids To Be Problem Solvers
 Always encourage your children to discover a resolution to the problem on their own, which will aid them in discarding tensions as they mature. If you have to get involved, don't decide on it, but inquire about queries that encourage them to work out a problem. Motivating your kids to become good problem solvers is one of the necessary positive parenting tips that every parent should know.
15. Cut Off Family Rules And Be Firm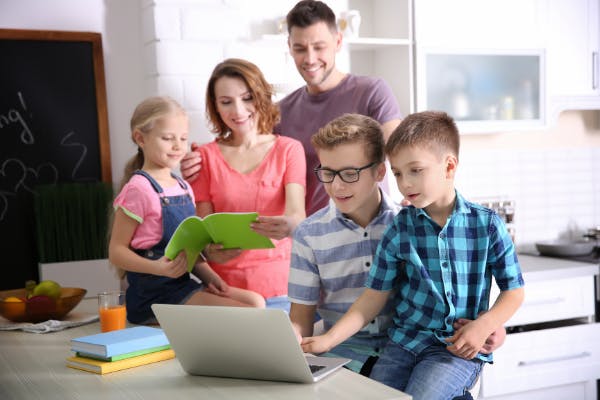 It can be challenging for kids to keep a jumble of rules directly. If it comes off like you have a lot of family rules, cut down the lengthy list to what's most vital. Find an outcome for each and make it clearer to kids. This is one of the best parenting tips that you can try.
16. Give Your Kid Lots Of Physical Attention
It seems easy, but kids like hugs, cuddles, and holding their hands. Try to give them the affection and care they need. If they aren't extremely emotional, that's okay. You essentially should know how your kid likes to be nourished and calmed.
17. Give a Variety of Workouts For Them To Do
Kids are more likely to misbehave when they are exhausted, so provide lots of immersing indoor and outdoor recreations for your kids like reading, sports, solving puzzles, stem projects, nature hiking, playing with pets, etc.
18. Set Apparent Limits On Your Kid's Behavior
Let them contribute to family meetings on the home rules in your family. Also, allow them to know what the outcomes will be if they break the restrictions. Laws should be few, acceptable, simple to follow, enforceable, and firmly stated.
19. Don't Scrape Into their Emotional Turmoils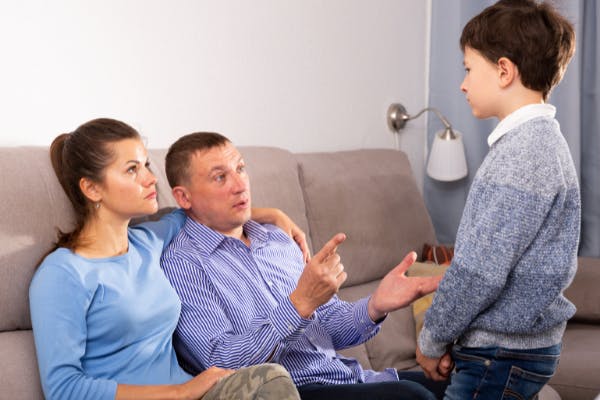 If your kid misbehaves, stay quiet and give them clear instructions to stop misbehaving and say to them what you would like them to do. 
20. Have Realistic Goals
All kids misbehave at times, and you will necessarily have some discipline challenges. Striving to be the strict parent and requiring the flawlessly conducted kid can put you up in frustration and dissatisfaction.
21. Take Care of Yourself
It is tough to be a quiet, relaxed parent if you are worried, feeling nervous, or down. Try to find time every day or at least once a week to let yourself loosen up or do something you relish. As we know, it is complex to do, but allow yourself time for yourself. It brings in a difference.
22. Guide Your Kid Through Their Missteps And Drawbacks
Scolding a kid is not as beneficial as employing appreciation and rewards. Somewhat pointing to weaknesses, find a means to encourage your kids to develop to their full talent. Positive reinforcement will aid your kids in discovering their inner potentials and talents.
23. Prevent Unfavorable Emotional Reactions to Your Kid's Behavior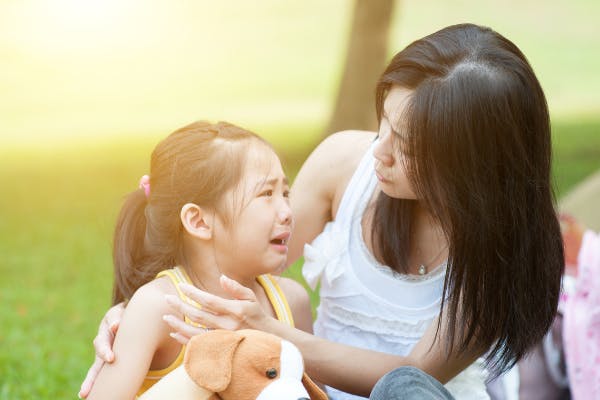 If your kid has difficulties with unfavorable emotional reactions such as resentment, sarcasm, and insults will only make them feel terrible. So, as a smart parent, you should prevent imposing those acts on your kids.
24. Flexible Balancing
Another outstanding parenting skill is to be flexibly stabilized as you set regulations and goals. Kids need barriers and thresholds for their defense and growth, but they also require humanity in those instances where they make errors and effects generally result. A certain balance is difficult for several parents and may require backing from other parents and even counsel at times. The crucial thing is to not break down the spirit of your kid, but also put up with them with regard to rules.
25. Listening To Your Kids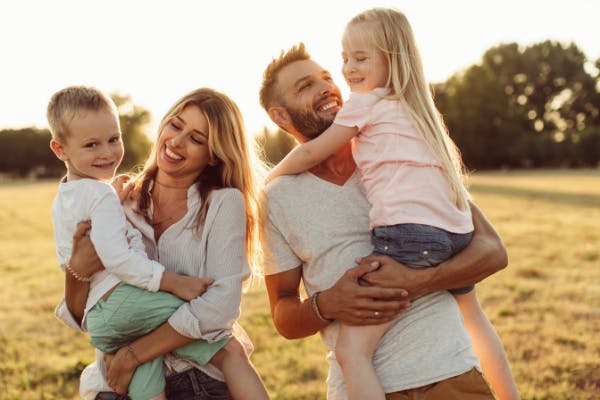 Listening is such a fundamental skill, but worth mentioning when it enters parenting. Often, parents get disheartened and worn down by their kids that they skip using this skill. Kids are humans too, and we all desire to feel heard. Listen to the response they give you. Kids particularly can give very beneficial responses to their parents, although it may not be conveyed respectfully. 
When you listen to them out, it unlocks the opportunity to enable them to problem-solve for the future. It also unfolds the opportunity to enhance your connection with them. 
26. Support
An incredible skill for parents is to take it upon themselves to seek out their backing. Parenting is perhaps the toughest job there is and you don't get admired or compensated for it. So, it would be normal to feel blue and dishearten at times and even more normal to take that frustration out on your kids. 
With support, you as the parent can deal with their feelings and responses without enabling them to be discharged upon their kids. You can then address your positive parenthood with more transparency and compassion. So, take advice from other parents who have already gotten through this complicated phase. Understand from their wisdom. 
27. Seek Out Counseling, If Needed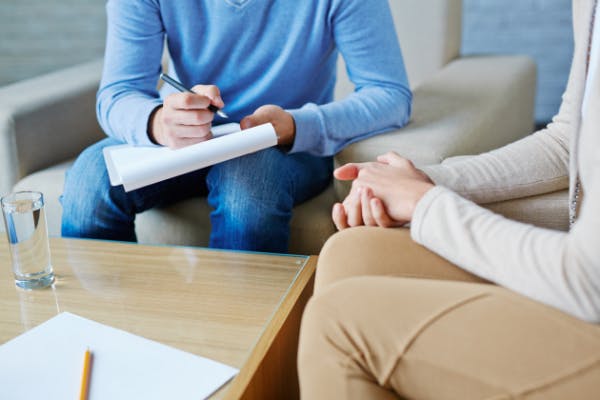 Attend counseling if required. No fight there. Taking care of yourself is such a significant skill that not only supports you and your bond with your kid but also sets a great instance for your kid that yearning for help and backing in life is a potency. They might open themselves to the impression of child healing, which can aid them with a range of challenges in childhood.
BaaBee TV Lessons: An Add-on To Your Excellent Parenting!
Embracing these positive parental tips for your family may take a little adjusting, but stick on to it, and you will notice and cherish the results. When we take attention and compassion into parenting strategies, we are going to have much better consequences and the whole family is going to be comfortable and stronger.
These tried-and-verified positive parenting skills can enable you to raise a happy and well-smart child! At BaaBee TV, we believe in backing your role as caregivers to your kids by implementing the very modern positive parenting skills and strategies in our learning approach to early education and child development. Check out here for knowing more!