9 Excellent Tips & Tricks To Make Your Kid's Brain More Creative
Ready to gift your child the best of online Hobby classes?
Raising a creative kid is a sign of super parenting. We know there are unlimited opportunities to ask exciting questions and build creative thinking skills in your child. Let us explore some of the top tricks to make the brains of your kid more creative.
Which child does not like to chase a rainbow, paint a picture, or play in the rain? These kinds of creative activities are more than just fun. They can have genuine and persistent advantages on the mental spirit of your kids.
In this BaaBee TV blog, we have sorted out the tricks to make the brains of your kids more creative. These will aid your kid in exploring their fantasies.
Also Read: 9 Effective Brain Breaks For Kids To Recharge Them
Tricks To Make Your Children's Brain More Creative
When your kid asks for your aid in problem-solving, whether it is difficult homework or puzzles, don't immediately answer it. Instead, you can ask your kids what they think, and seek their ideas. You will be sometimes surprised by the unexpected answers. So, let us explore some of the tricks to make the kids more creative by doing these brain activities. 
1. Be Good Pal To Your Kid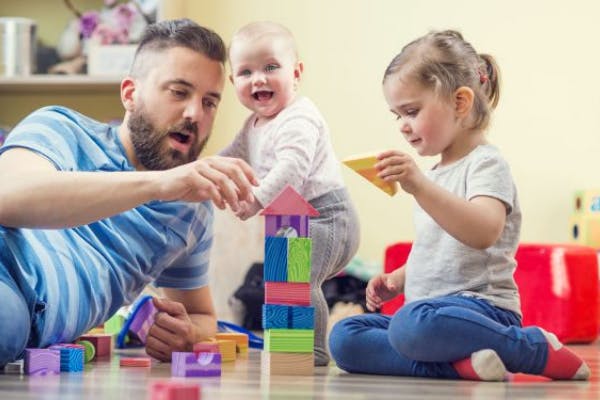 Being a good companion to your kid will benefit them a lot. Playing together their favorite games is a great trick to foster their mind and recharge their brains. Play with your kid but always let them lead. Whether you're playing scavenger hunt or hiking in the rain, avoid the temptation to interpose or lead the play, and allow them to guide the play. You will then see how creatively they are playing. 
You can also go for an evening walk and encourage your kids to collect stones, sticks, leaves, flowers, and other items from there. Whenever you reach home, ask them to make up a story about the items you collected together. You can also encourage them to do some DIY artwork from that.
Also Read: 20+ Activities To Make The Most Of Rainy Weather With Your Kids
2. Set Them Free
Nature has a significant role in developing creative thinking skills. To develop creative thinking skills, the best trick is just setting them free and independent. You can let your children get dirty and messy by sending them outside. They will love this activity. Playing outside in the rain gives them immense joy and relaxation. 
Always prompt them to skid in the mud, stomp in pools, or play in a manner that makes them feel free and pleased. A calm mind can easily make the mind creative. Hence, after these recreations, ask them to put down their thoughts in a journal. You can see wonders on it!
3. Encourage To Develop Photography Skills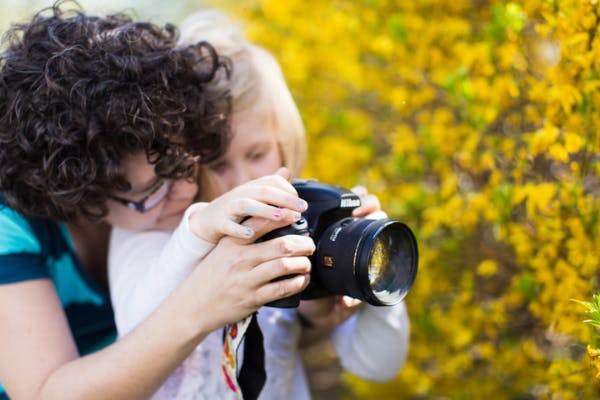 In this digital world, everyone has access to smartphones and gadgets. You can use this wisely to make your kids more creative. Give your kids tablets or cameras to teach them to take, edit, and save photographs. Then, set your budding photographers free, and facilitate them to experiment with the camera. 
They may capture everything around them and enjoy it. Fostering photographic skills also helps the kids to become creative. Moreover, you can discover the hidden talents and passion in them at a very early age.
Also Read: 16 Best Indoor Snowball Games And Activities For Kids
4. Build A World Of Imagination
Imagination is the key to creative development. Developing a world of imagination makes a kid more creative and talented. Kids often love fantasies and myths. They like to read and listen to stories. Superstitious stories and characters are their most favorite ones.
Ask your kid to imagine having superpowers or invisibility skills. Ask them to make a story or paint a picture about it. Also, it is an incredible way to expand their learning and get them thinking creatively. 
5. Cooking Together with Your Kids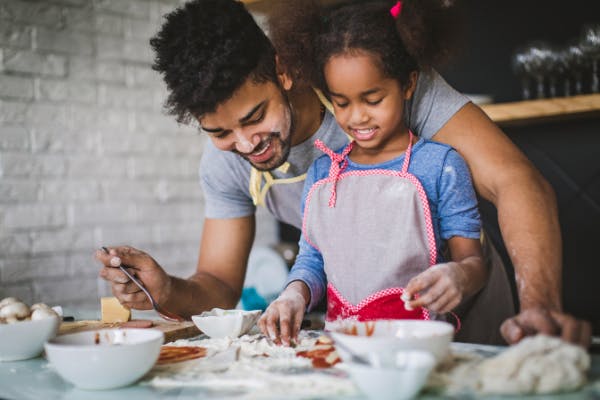 Most children love cooking. So, our next trick to making the brains of kids creative is something related to it. Cook the favorite foods of your kids together, but try different recipes. Ask for their suggestions and let them do some small tasks. 
You can also encourage them to do some creativity in it. Replace the ingredients with another. Ask them to garnish it by themselves. Kids might even like the new recipe more than the original (the previous one)!
6. Involve Them in Family Matters
Letting your kids be involved in family matters helps a lot. You can ask their suggestions and preferences on arranging their bedrooms and living rooms. This effort will make them feel valued and allows the chance for them to contribute to the family. 
Moreover, it builds space for their creative problem-solving skills. They may surprise you with some creative ideas to make your home beautiful. Kids are more creative than grown-ups!
7. Ask Open-ended Questions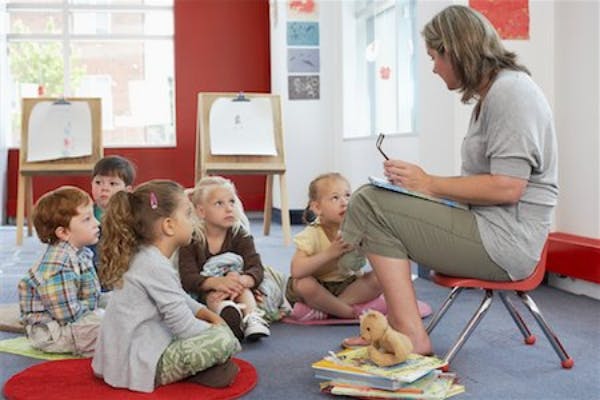 Often, ask a good open-ended question to get your child thinking creatively. It motivates curiosity, creativity and reasoning, and thinking skills in kids. Open-ended questions have the exact answer but let your kid think widely. Moreover, it develops the language skills and self-confidence in them. 
You could ask the question like "if you have wings to fly, where will you go?". No doubt their responses will be surprising and creative. Well, allow kids to describe with more feelings and attitudes.
8. Play Music
Music aids in developing creativity, emotions, language skills, and intellect in kids. It works in the development and stimulation of brain cells in kids in areas associated with language acquisition, spatial reasoning, focus, and memory. Experts say that music activities like singing, playing instruments, dancing can improve their intellectual and learning horizons. 
Play music in the morning when your kid is eating breakfast and getting ready for school or at night when you are dining together. Also, do not forget to ask for their suggestions on the song list and play for them.
9. Extracurricular Activities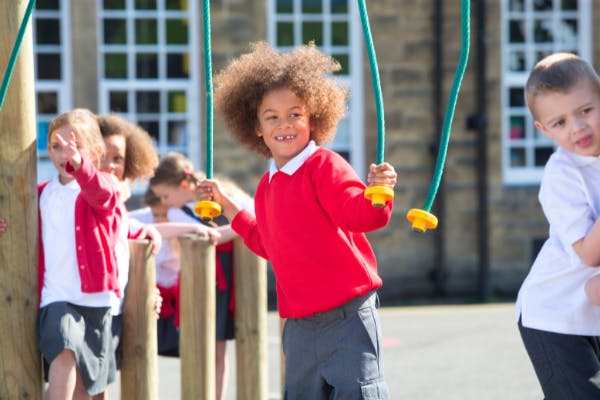 Extracurricular activities give an excellent opportunity for making the brain of kids creative and active. It provides an innovative and exploratory chance for kids. These activities will keep your kids engaged happily. This activity will aid the kids in discovering happiness in doing something creative and challenging. 
Allow your kids to choose the activities that they are passionate about. They may find it more interesting and become more creative than you expect. 
Also Read: Developing Growth Mindset In Kids: Meaning, Importance, Reasons, Ways
Be Creative with BaaBee TV!
Kids are more curious than grown-ups. However, parents need to allow their kids to practice self-expression. Inspire them to use their imaginativeness to discover and resolve problems. In this way, they can make them more creative. It is significant for your kids to develop creative skills at an early age. 
Thus, kids always need the support and assistance of their parents in this learning strategy. The BaaBee TV team has done deep research on making the brain of kids more creative and sorted out the best tricks and tips to make every kid creative.
We hope you have liked reading through our tricks to make the brains of your kids more creative. Check out our website to discover what more we have to offer for you!